Hello Stamplings!
Happy Mother's Day to all who celebrate! So many of us have been unable to see our children or our mothers since the isolation to protect against Covid-19 began 3,248 weeks ago. This is very sad for everyone, but I think a lot of us are willing to put up with not being together for Mother's Day this year as opposed to, you know, being dead from the virus because we weren't careful.
Today I've made two cards with flowers because, in addition to Mother's Day, it's the 10th of the month and the new
Twofer Card Challenge
starts today with FL🏵W🌹RS as the prompt! Here are my cards to inspire you:
The NBUS stamp that both my card designs have in common is the Banners & Blooms stamp from Concord & 9th.


Onefer
For my first design, I masked off a side panel and platinum heat-embossed the stamp twice vertically. I watercolored the image with my Ziggies and Hammy winked them, as per usual. He's such a great little helper! To make a clean border, I added a strip of platinum trim Washi tape from Altenew. The sediment was in my stash from GKW.
Challenges

Twofer
For my second design, I white heat-embossed the bouquet and Hammy and I again colored and winked with relish. Well, not literally with relish, although I'll bet somewhere there's an artist who has tried painting with relish.
Sorry. I digest. Next I die cut the window box from Poppystamps out of a snippet of woodgrain paper. I also cut it four times from black paper and offset those layers to give it shadow dementia on one side. The box and flowers were popped onto a NBUS lattice frame die from WPlus9 and a stamped Hello sediment, also from WPlus9, was added.
Challenges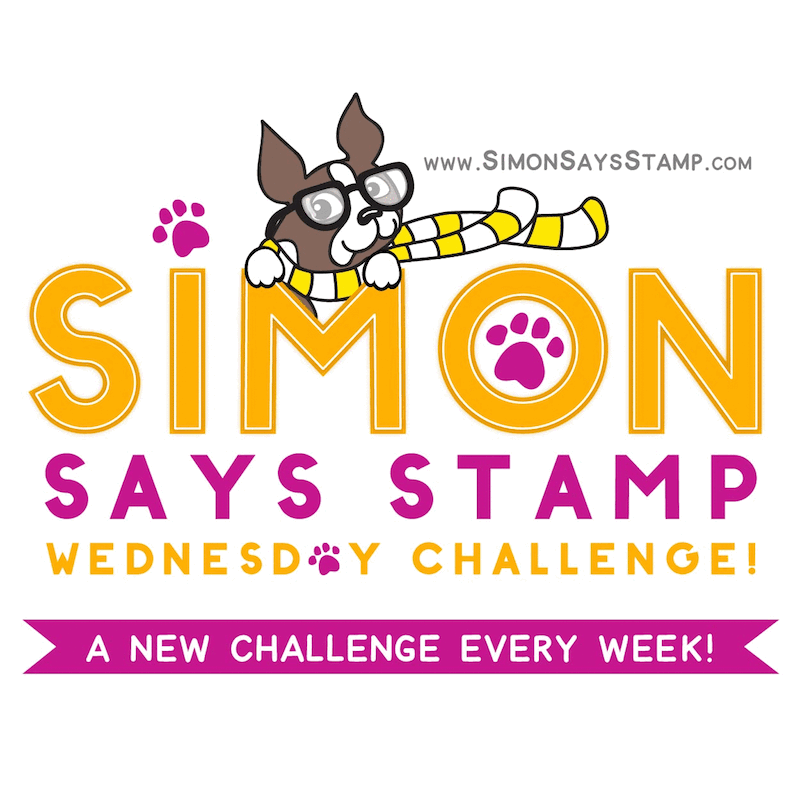 ~~~
I would love for you to play with us and enter your beautiful flower designs in the gallery at
TCC
! As you can see above, there are several other flower challenges happening right now you can also play in!
Please remember that you can make two conventional designs or one conventional design and one unconventional design using flowers. We have winners for both categories. Today the Team and our talented Guest Designer
Cindy Beach
made conventional designs to inspire you over at the
Twofer Card Challenge
! Mwah!
~~~
My friend Ros thought of another quip to add to the ones from Mamie in my last post:
Never in a million years did I think I would walk into a bank wearing a mask and ask for money!
~~~

Enjoy your day!
No, seriously, enjoy ~
and remember to stay in whenever possible
!
LITS!*
If this is an especially sad day for you because your mother or child has passed, I send you extra hugs.
As always, thank you for coming by to visit the Playhouse
and special thanks to you if you take the time to join as a follower! Please let me know you came by so I can be sure and return the flavor!
To open the pop-up comment box that let's you jump to the end w/o scrolling:
Click CTL + Home.
Click the Home tab under my blog banner which resets the post.
Click Page Down to reach the end of the post.
Click Comments and a pop-up box opens.
Click "Jump to Comment Form"
and wallah, no more car pool tunnel!
Mwah! (p.s.
If you ask me a question in your comment, please remember to leave me
your email address so I can respond.
Thank you!)