Hello Stamplings!
We are running headlong through February as if our pants were on fire and here in California, we have temperatures to reflect that. With a roly-poly stature and a tendency to heat up at a moment's notice, I wish winter could have stayed around a bit longer.
Bless you, please don't hate me if you're freezing where you are, wishing winter was long gone. It's always the way, isn't it? But, hey ho, weather's gonna do what weather's gonna do, so we might as well get comfy by stripping down or layering up and getting on with it!
Thus, I have the simpliest possible designs to share with you.
To start with, a twofer I made a while back to use up some pretty pp.
1.
The little square NBUS flowers for both cards are part of a set of dies called "Floral Squares" by Pinkfresh. I'm not sure who makes the hello. The stitched frame is from MFT. For this card, I added glossy accents to the petals for a stained glass effect, which Hammy loves to ice skate on.
Challenges
Double D: Saying Hello.
Simon Says Monday: Frame it.
UnstampaBelles: Who am I? Someone who likes things to be neat and organized, who loves bright colors, and who's always ready with a friendly smile and a welcoming hello.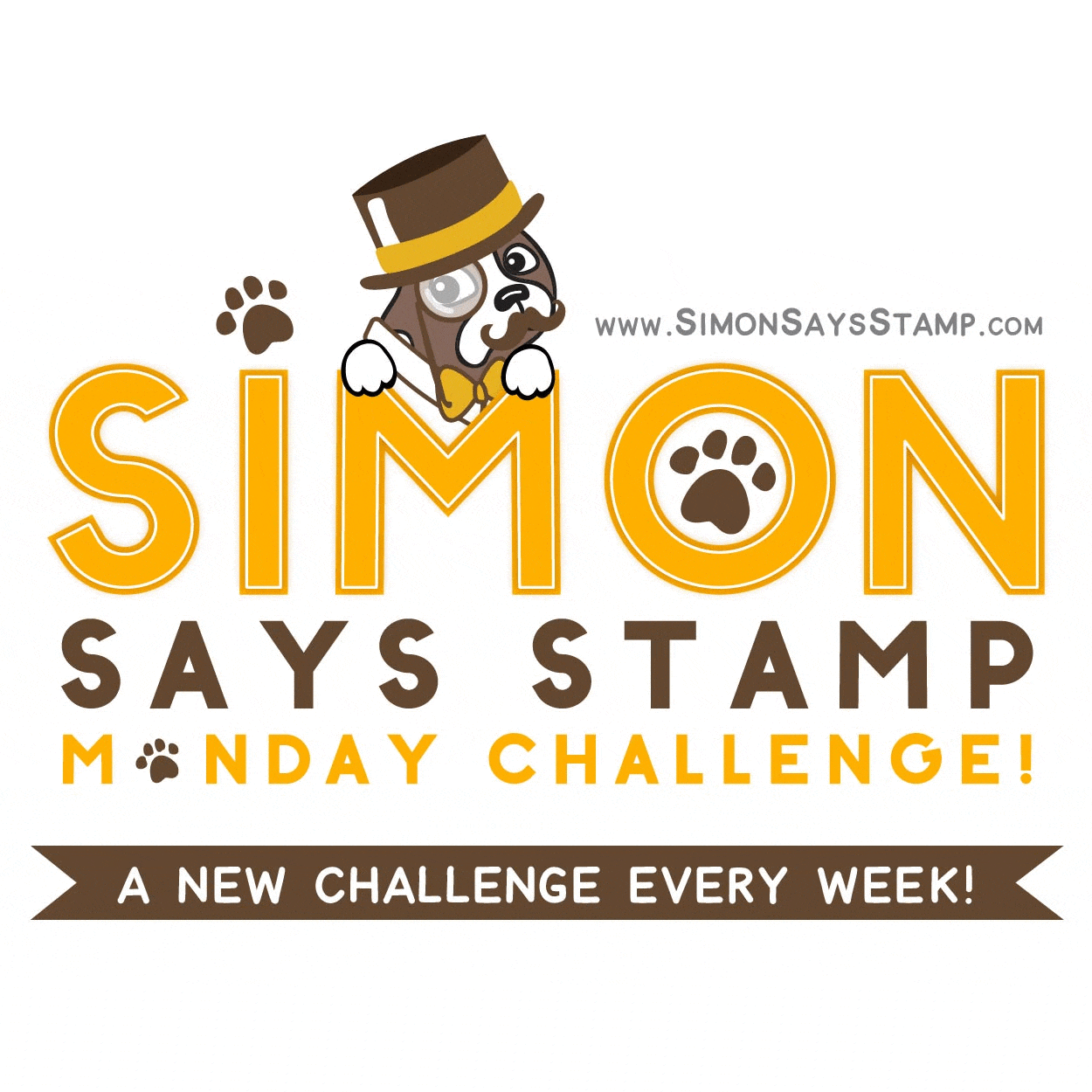 2.
I used a Cuttlebug embossing folder for this design and I cut the MFT sediment from the same pp. QACAS at its finest.
Challenges
Threefer
On a light gray card base I stamped a star galaxy and then heat-embossed it in clear. Can you make out that I masked an area with a star shape before stamping the galaxy? In the center of the empty star space, I white heat-embossed the "Joy" portion of a Christmas Joy stamp from Stampendous. In the corner, I stamped the remainder of the greeting.
Here is a closeup where hopefully you can see that even the gray card base is embedded with tiny glitter. Not by me, by the manufacturer.
Challenges
~~~
Enjoy your day!
No, seriously, enjoy!
LITS!*
As always, thank you for coming by to visit the Playhouse
and special thanks to you if you take the time to join as a follower! Please let me know you came by so I can be sure and return the flavor whenever my nursing duties allow it.
A head's up. Sadly, the shady spammers have figured out a way to send their crap via the Contact Form some of us use on our side bars as a safe way to get in touch with each other.😠I've taken the form off my side bar here and off the Twofer Card Challenge side bar. If you need to get in touch with me, please see the information on my profile page.
To open the pop-up comment box that let's you jump to the end w/o scrolling:
Click CTL + Home.
Click the Home tab under my blog banner which resets the post.
Click Page Down to reach the end of the post.
Click Comments and a pop-up box opens.
Click "Jump to Comment Form"
and wallah, no more car pool tunnel!
Mwah! (p.s.
If you ask me a question in your comment, please remember to leave me
your email address so I can respond.
Thank you!)