Hello Stamplings!
The last domino of February is teetering over and if you look off to the east, you can see the first domino of March on the horizon, slowly making her way to the garden gate. And, boy, is the garden ever happy to see March coming with her galoshes and her tote filled with trowels, gloves, and little flower seedlings.

I was going to show you my Christmas card first, but after that blissful spring scene I just painted for you, I think it's only fitting that this card be my Onefer:
To watercolor these wind-swept flowers, I used Distress Ink markers directly to the stamp, spritzed the ink with a fine mist, and then stamped it on watercolor paper. The Rubbernecker stamps used are from the "Wildflowers in the Wind" set. The matching plum card base and the floral panel were stitched with my MFT die and the front panel was popped up with fun foam.
Challenges
~~~
I have often shared with you our amazing hardenbergia that blooms every February. We never cease to be amazed at how it grows every year. Now follow me with this. The photo below is from the front yard where the hardenbergia is planted. That entire expanse of purple blooms is coming from ONE plant! It was planted seven or eight years ago.
Now check this out below.
This is the other side of the fence! We have to continually trim this side so it doesn't get too low and bring the whole fence down. Isn't it amazing?! I should have taken a photo from my dining room chair inside that window to show you how thick the bursting vine is. (You can just see my sweet crocus coming up in the garden box.)
Here is a closeup of the gorgeous purple flowers.
~~~
Twofer (With compassion for all of you still knee-deep in winter.)
I thought this design would be cute for my peeps with December birthdays. The adult bear and the sediment are from "Cool Day" by MFT. The fishtail banner and stitching are also from MFT. The adult bear is watching her sister's twin babies today. Both they and the north star are NBUS from "Polar Bear Fun" by Poppystamps. Even though they agreed to have their photo taken, some bears just always look shutter-shocked in photos! My cousin LeRoy is like that, too.
The DSP has embedded silver schplatts, so Hammy got the day off. Here's another view to show the silvery silver: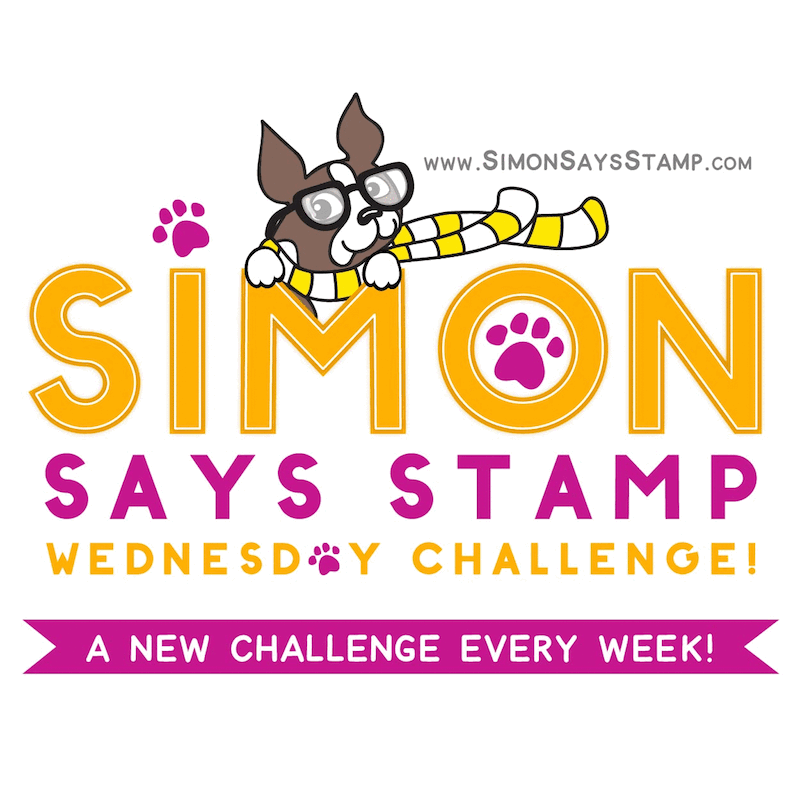 ~~~
Enjoy your day!
No, seriously, enjoy!
LITS!*
As always, thank you for coming by to visit the Playhouse
and special thanks to you if you take the time to join as a follower! Please let me know you came by so I can be sure and return the flavor!
To open the pop-up comment box that let's you jump to the end w/o scrolling:
Click CTL + Home.
Click the Home tab under my blog banner which resets the post.
Click Page Down to reach the end of the post.
Click Comments and a pop-up box opens.
Click "Jump to Comment Form"
and wallah, no more car pool tunnel!
Mwah! (p.s.
If you ask me a question in your comment, please remember to leave me
your email address so I can respond.
Thank you!)