Hello Stamplings!
I hope you are doing well!
It's hard for me to concentrate because the Mister is out in the yard digging out a bush that's at the end of its days. He distracts me because he is such a manly man doing all that muscle-y work!
Haha, yes, there is that, but more than that, I worry that he is overdoing it. Turns out this particular plant has roots to Middle Earth and he won't stop halfway and do the other half tomorrow. Are you like that? If you start something, by heck, are you going to keep going until it's finished?
I can't really get after him for it because I'm the same way, but I didn't have major back surgery a few months ago. He's not gonna listen to me, so just a sec while I close the blinds. There, now let's talk about this:
As soon as I saw the current sketch at
CAS(E) This Sketch
, I thought of my Picture Perfect set from MFT and how this NBUS dog would fit right in the white space of the sketch on a note card. When you look at the sketch, can you see what I mean?
The stamp actually comes with a kitty cat on the dog's back, which is why he looks so concentrated, I mean consternated, but kitty had to be put outside for the purposes of this design. Doggy also had to have some surgery. (Settle down. They're both fine. It was only paper surgery during fussy-cutting and not stamp surgery.)
I colored him with a Tombow marker and colored pencils and Hammy winked the pinks of his ears, the whites of his eyes, and the black of his nose. Even though the big floppy ear represents the opening between the two dark sections of the sketch, I did follow the sketch underneath. Here, I'll gently bend the doggie's ear back to show you:
Besides CTS, I'm linking to: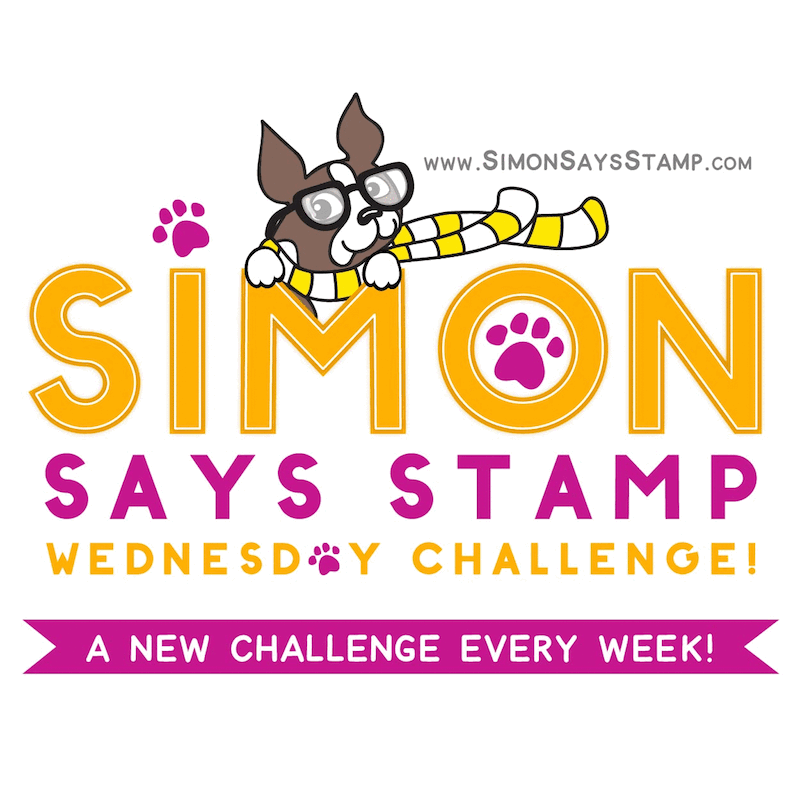 ~~~
I mentioned a while back that I was making cards using some of the beautiful pp I've been hoarding. Here are a few more of them showing you some simple designs ideas:
~~~
Thank you to my friend Mamie for these:
😄
😄
😄
Never in my entire life did I imagine my hands would consume more alcohol than my mouth.

Today's weather? Room temperature.

The longer this goes on, the harder it will be to return to a society where pants and bras are required.

I just tried to make hand sanitizer and look at that: it came out as a rum and Coke.

Yesterday I saw someone I knew walk by on the sidewalk. I immediately ran to the window and started yelling at them. Now I understand dogs.
~~~
Take care, keep safe, and above all, enjoy your day!
No, seriously, enjoy!
LITS!*
As always, thank you for coming by to visit the Playhouse
and special thanks to you if you take the time to join as a follower! Please let me know you came by so I can be sure and return the flavor!
The Mister just sent a text from Middle Earth. His back is fine. Phew!
*Life is too short!
To open the pop-up comment box that let's you jump to the end w/o scrolling:
Click CTL + Home.
Click the Home tab under my blog banner which resets the post.
Click Page Down to reach the end of the post.
Click Comments and a pop-up box opens.
Click "Jump to Comment Form"
and wallah, no more car pool tunnel!
Mwah! (p.s.
If you ask me a question in your comment, please remember to leave me
your email address so I can respond.
Thank you!)