Hello Stamplings!
I have two bright and shiny cards for you today to take your mind off the real world for a few minutes. I find it very comforting to make a card I know will bring cheer to someone and I feel very blessed to have a hobby that keeps my own spirits up while I'm being isolated.
We are at the hallway point of the current
Twofer Card Challenge
and...oh, haha, "hallway point!" Another example of how one letter can change the entire meaning of a word! Anyfoo, I've made a Twofer to remind you that there is still a week to play along with our Spring Animals prompt!
I went a little outside-the-Easterish-animal box and chose instead to use this sweet baby fawn from Stampin' Up as the common stamp on both my card designs. (He's really quite ancient, but he's still a baby.)
Onefer
This is quite a layered and busy design for me, but I enjoyed putting it all together and I have to say, I think it's very schparkly and scrummy which is how a Christmas card should be!
I used gold glitter paper as the first layer. On top of that you will find a white card that has been die-cut with a notebook edge die from The Stamps of Life. I stenciled said layer using Delicata gold ink and a Snowflakes die by Memory Box. On top of that you will find a vellum fish-tail banner with a gold heat-embossed sediment from GKW. To the right is the little baby fawn heat-embossed in gold onto a stitched MFT circle, which is backed with a larger circle whose edges were dipped in gold ink.
If you look closely, you will see more tiny gold snowflakes falling around the fawn. Hammy did those for me. 🐹 I'm thinking if the economy really goes belly up I can use this card in lieu of a gold bar!!!
Challenges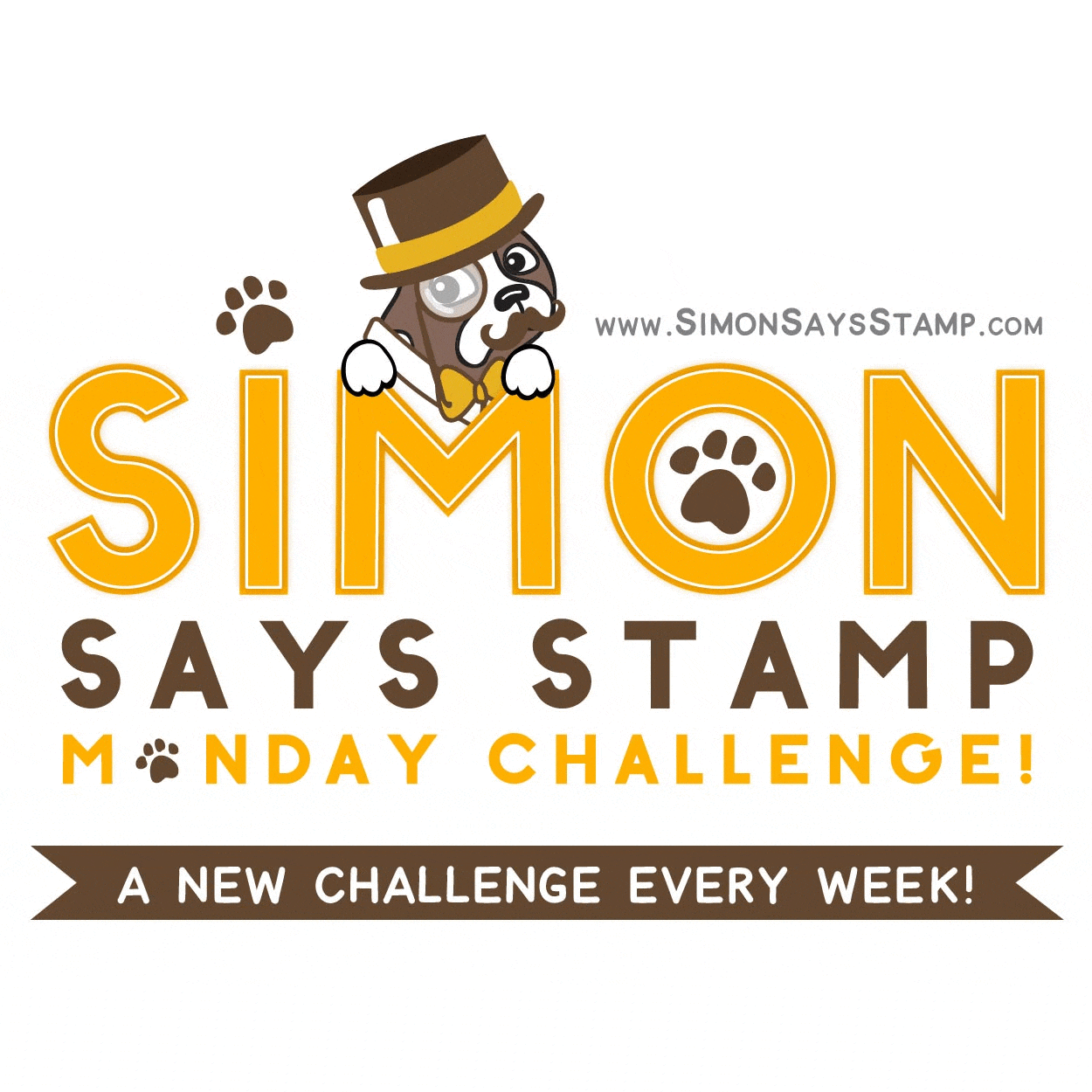 Twofer
And wallah! For this design, I traveled forward from winter to spring to show you how stamps can be versatile and how to make two distinctly different designs! This time I heat-embossed the sweet baby fawn and sediment in copper e/p on a pretty linen panel. Using my Box O' Bits (BOB), I surrounded him with a spring Memory Box Cascadia Wreath cut from a green Brusho background. Then I cut out and paper-pieced each of the flowers from various Lindy Magical backgrounds.
Challenges
~~~
I hope you'll take advantage of this time of isolation to play in your craft room and join the fun over at the Twofer Card Challenge! The challenge closes at the end of day on March 24th.
Speaking of spring animals, please enjoy your St. Patrick's D
ay!
No, seriously, enjoy!
LITS!*
As always, thank you for coming by to visit the Playhouse
and special thanks to you if you take the time to join as a follower! Please let me know you came by so I can be sure and return the flavor. I'm off to check my corned beef cooking in the crock pot ~ yummo! Take care and be safe out there!!
To open the pop-up comment box that let's you jump to the end w/o scrolling:
Click CTL + Home.
Click the Home tab under my blog banner which resets the post.
Click Page Down to reach the end of the post.
Click Comments and a pop-up box opens.
Click "Jump to Comment Form"
and wallah, no more car pool tunnel!
Mwah! (p.s.
If you ask me a question in your comment, please remember to leave me
your email address so I can respond.
Thank you!)