Hello Stamplings!
How are you? Have you had a good week so far? I hope so! And I hope you have a great weekend, too, but make sure you write on the calendar to get your flu shot next week if you haven't gotten one yet. This time of year (in this part of the world) brings cooler nights, perfect for sleeping, but also perfect for those darn flu bugs. Note to self.
Once again I've gone seasonal, jumping from spring to Christmas ...
Onefer
What happened was I made this card in the spring and have never posted it. When I made my Twofer below, it reminded me that I still had this one in my folder. The how-to is pretty self-exploratory. I did get a little creative with my slicing and dicing of the pp, just to be different. The hello sediment is from Technique Tuesday.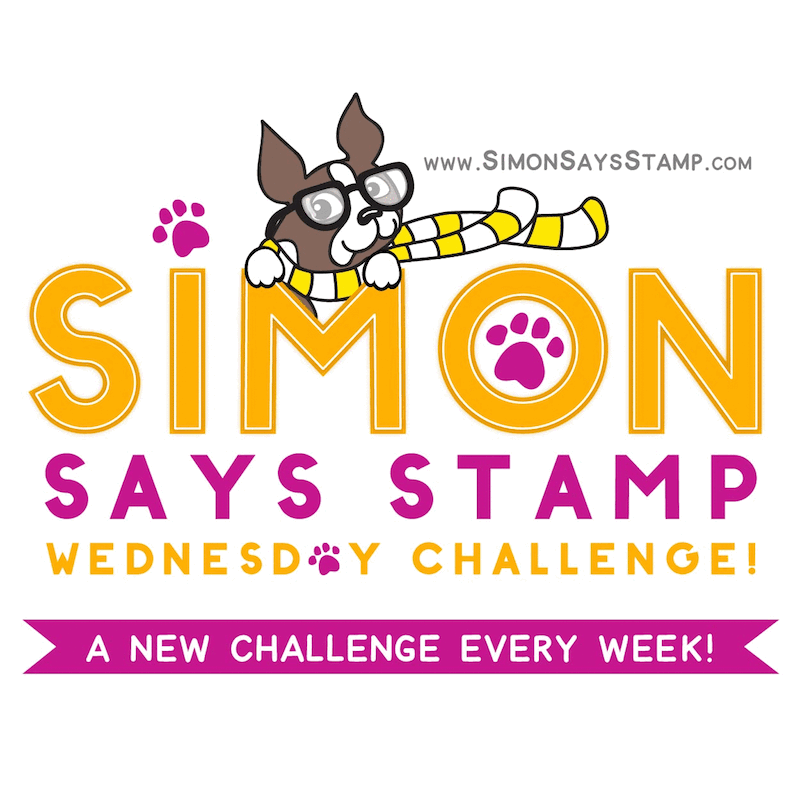 Twofer
Coastal cabana snow? It must be your screen, Shirley? No, it's just that Hammy loves shades of aqua and red together on a Christmas card. The stencil is from Dylusions, the schparkly silver jingle bells are from PTI, and th ~ what's that? Why is there a bird on a bicycle? That cute owl is from my friend, Jill. Being a wise old owl, he's hitching a ride because his red

lamé Santa hat and matching scarf are heavy!
Those are also spose to be silver jingle bells hanging from the handle bars, sized appropopo. Hammy took a marker and tried making those slits jingle bells have, but it just looked like the bike had two eyeballs, so I punched out another set of glitter dots and glued them over the top.
~~~
We had the boys and their dogs last weekend, which was their first introduction to Nellie. That wee girl
has been through so many new changes and new people, but no worries, nothing but tail wagging and smiles all around!
At least the people are looking at the camera! There are way too many squirrels in this park to even bother trying to get the dogs to look straight ahead! That's Adam and Jack on your left and Henry and Duke on your right.
Enjoy your day!
No, seriously, enjoy!
LITS!*
As always, thank you for coming by to visit the Playhouse
and special thanks to you if you take the time to join as a follower! Please let me know you came by so I can be sure and return the flavor!
To open the pop-up comment box that let's you jump to the end w/o scrolling:
Click CTL + Home.
Click the Home tab under my blog banner which resets the post.
Click Page Down to reach the end of the post.
Click Comments and a pop-up box opens.
Click "Jump to Comment Form"
and wallah, no more car pool tunnel!
Mwah! (p.s.
If you ask me a question in your comment, please remember to leave me
your email address so I can respond.
Thank you!)