Hello Stamplings!
Good day! I just ate a fat left-over Easter egg, so pardon me if I get chocolate on your screen. It's been hiding behind a potted plant on the deck for a few weeks, but it was okay to eat, doncha think? Sure.

Thank you for letting me know how much you enjoyed my bunny up a tree in the last post. The world is pretty anxious these days, so it's nice to have little unexpected giggles. I do tend to levitate towards critters when I make my cards (gee, Hammy wonders why!) and I did it again today with this Onefer.
I used a NBUS "Pawsome" set from Taylored Expressions that I've had for
a little while
years. I don't know why I haven't used it before because it was fun to watercolor with my Ziggies. I added a few grass clippings and some rainbow-colored party confetti to match the tops of the birdie's party hats. A wonky MFT border seemed appropopo for the frame and it was good to go.
Challenges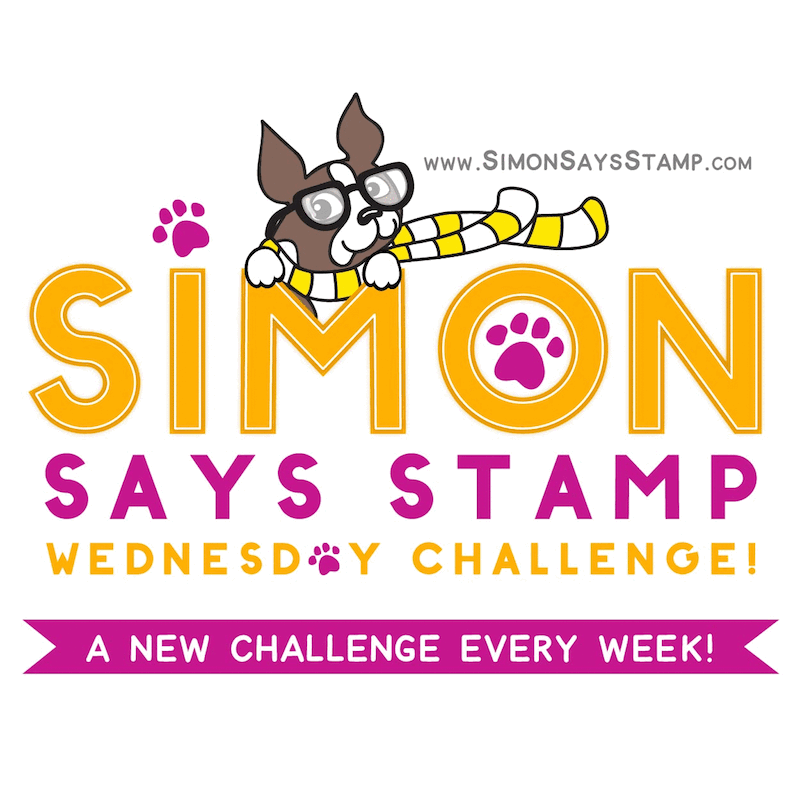 Twofer
Here we have a classic Christmas card depicting, "the stockings were hung by the chimney with care." There's only one stocking on this card because it belongs to Emily. She's a young single woman who is celebrating her first Christmas in her new home! I used a Tim Holtz stencil for the chimney. The stocking is from MFT and the sediment is from GKW.
~~~
Off to play with our company. Enjoy your day!
No, seriously, enjoy!
LITS!*
As always, thank you for coming by to visit the Playhouse
and special thanks to you if you take the time to join as a follower! Please let me know you came by so I can be sure and return the flavor!
To open the pop-up comment box that let's you jump to the end w/o scrolling:
Click CTL + Home.
Click the Home tab under my blog banner which resets the post.
Click Page Down to reach the end of the post.
Click Comments and a pop-up box opens.
Click "Jump to Comment Form"
and wallah, no more car pool tunnel!
Mwah! (p.s.
If you ask me a question in your comment, please remember to leave me
your email address so I can respond.
Thank you!)