Hello Stamplings!
I hope this finds you doing well and able to keep your wits about you!
You know, now that I look at those words, I can't help but wonder what they mean. The visual I get is sort of a Mother Hubbard-type lady with full skirts and a dozen kids and she's trying to keep them all within cuffing range. Do our wits try to run off when we aren't looking so we have to gather them under our skirts to keep them about us?
Sorry. These are the sort of Coronavirus Ponderings my mind does to distract me from all the bad news bombarding me from the telly. Which makes me wonder, do we really need definition no. 2 for the word detract when we have the word distract? Somebody slap me!
🌧☔🌦
Today is the tenth of the month and you know what that means! Meatloaf! No, silly, it's the start of another

Twofer Card Challenge

! This month our appropriate prompt is "

RAIN

/

UMBRELLA

." That means you can just feature rain or you can just feature an umbrella(s) or you can feature both.
Here's what I came up with:
The item in common on both my designs is the "Umbrella Shaker" from Simon Says Stamp.
Onefer
The base of this friendship card is a beautiful sky blue textured paper that I've been hoarding. No more of that nonsense. Over that is a patterned vellum that looks like a cloudy sky. I have no idea where it's from because I've had it since the ark came through, but no more hoarding of that either. (I'm just thankful I came across it!)
The sediment is from the really cute
Umbrella 4 You
set by The Stamps of Life. I heat-embossed it in coral e/p to match the fetching propped up pp umbrella. Finally, the cropadile came out of the swamp and chomped the upper corners to mimic the curve of the brolly.
Challenges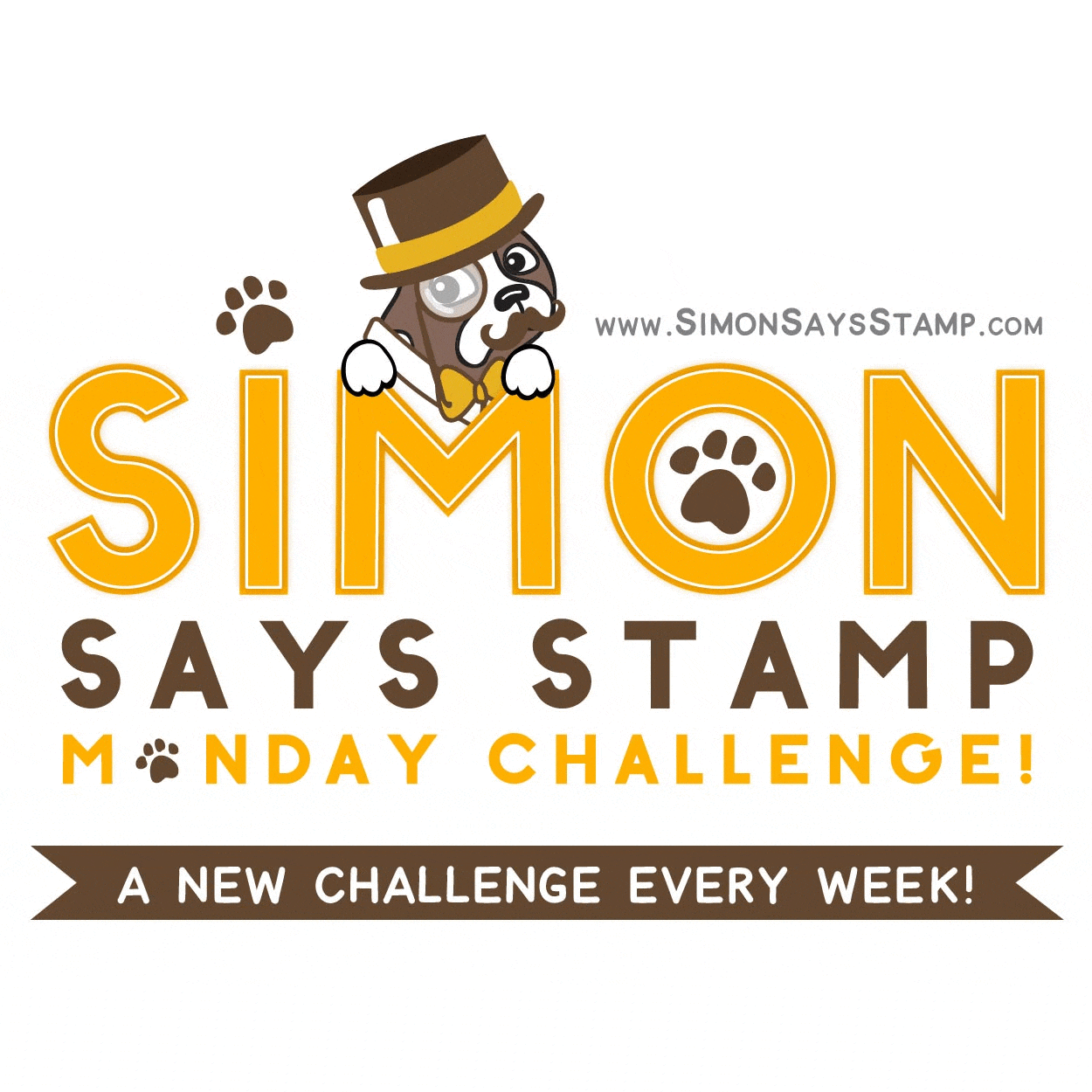 Twofer
I have to say, coming up with this idea was a magical moment and I grin from ear-to-ear every time I see this card. So many of my card designs are sparked by inspiration I find on your blogs or on Pinterest, so on the rare times I come up with something original, it's a chuffable moment.
It started out with me cutting glossy black and white umbrellas to come up with my second design. Then I thought glitter paper might be more suitable for Christmas, so I moved on to cutting schparkly red and white glitter paper umbrellas.
While standing at the die-cutter, looking at the pieces, the idea of trying to mush two umbrellas together to make a giant ornament came to mind. Well, that was fine as far as it went, but it still needed something.
I crossed my arms over my bozooms and turned to Hammy, quizzically. He scampered across the room and up to the cabinet where I keep some of my Christmas whatnots and opened the drawer with the mini jingle bells! Bingo! So let me stop right here and correct myself. I only thought of doing an ornament; it wasn't me who came up with the jingle bell idea. Thank you, Hammy!🐹
To turn the ornament ball into a jingle bell, I cut up one of the glossy black umbrellas and fashioned that thingamajig X. The schparkly red bow is from PTI and the sediment is from GKW.
Challenges
🌧☔🌦
When you are working on your April birthdays, thinking of you, and get well cards, why not use your "

RAIN

/

UMBRELLA"

products and join in the

Twofer Card Challenge

?! I'd love to see you there! For more inspiration, please check out what the talented DT and our Guest Designers TK and Rosi have made! You have until the end of day on April 24th to play!
~~~
Take care, be safe, and enjoy your day!
No, seriously, enjoy!
LITS!*
Happy Passover and Happy Easter to all! Enjoy this time with your family if you are fortunate to be together!
And please, God, don't let the grid go down on Sunday when those of us who aren't together with our families are trying to connect with each other through video-conferencing!
To open the pop-up comment box that let's you jump to the end w/o scrolling:
Click CTL + Home.
Click the Home tab under my blog banner which resets the post.
Click Page Down to reach the end of the post.
Click Comments and a pop-up box opens.
Click "Jump to Comment Form"
and wallah, no more car pool tunnel!
Mwah! (p.s.
If you ask me a question in your comment, please remember to leave me
your email address so I can respond.
Thank you!)