Hello Stamplings!
Happy April Fool's Day! Normally, a cause for prankish behavior from me, but today I've something else up my sleeve.
First, though, thank you for coming by! With this pandemic, our days are odd, off-kilter, and abnormal, which means routine things like having your last cup of morning coffee (or last sip of evening cocktail) while reading friends' blogs might not be happening. So thank you for taking the time/finding the time to visit me!
I still had the little fawn on my desk from the March Twofer challenge and I really wanted to use that snippet of tulip pp. Those two things were my jumping off point for this card. The wee fawn looks a little wan (is that a song?), but that's only the result of overexposure when sunlight meets copper embossing powder. He is quite dark and coppery in real life.
The tulips in the foreground are NBUS. I've removed the packaging, alas, but they have the sketchy look of being from Penny Black? I did the direct-to-stamp technique to color them, Hammy added winking, and then I added the bee punctuation!
Challenges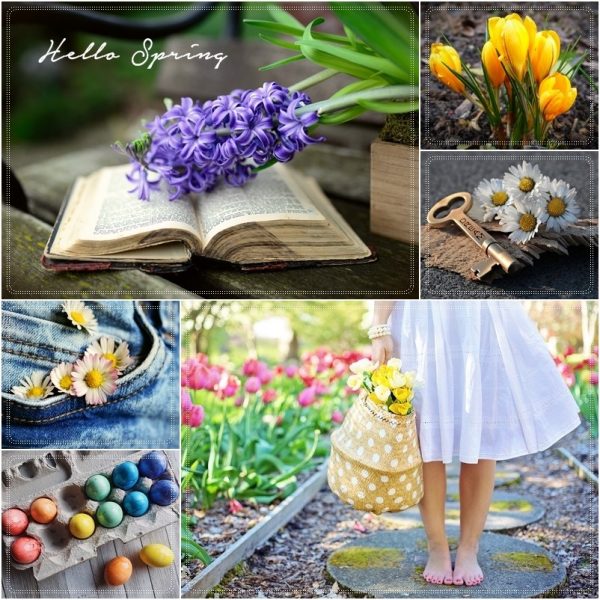 ~~~
As you know, I recently ended my relationship with the unfinished cards in my Box O' Bits (BOB). I planned to turn next to the mountains and mountains of NBUS I still own.
[In case you're visiting here for the first time, NBUS stands for "Never-Before-Used-Schtuff." You know, all those virginal new stamps, stencils, and dies you just HAD to have! And in these turbulent times, people tend to de-stress by online shopping so you may have, erm, slightly more NBUS than you did a month ago!]
From reading your blogs, I know a lot of us are in the same boat in terms of feeling unsettled, antsy, directionless. Our Mojo is under the desk and if you look at him, he puts his head inside his armpit. Generally, we are all discompooperated. Considering this is a hobby that should be bringing us solace right now, that's not a good thing.
That got me thinking, why not do something proactive to hopefully give all of us some direction? Why not resurrect my NBUS challenge?! So with the help of my friend
Lolly
, that's what I've done!
There is now a dedicated website where you can share your
NBUS
creations!!!
So now, if you need a spark to ignite your creativity, turn to those things you've never gotten around to using, no matter how old or how new ~ and simply make using them your goal! You can challenge yourself to use just one NBUS item on a creation, or challenge yourself to make a creation with nothing but NBUS.

Whatever you decide, you have a place to share any creation you make for any purpose which contains at least one NBUS item! And you can share as many times as you like. Have fun with it and imagine the satisfaction you'll feel from being creative AND using your Never-Before-Used-Schtuff!
So what d'ya say? Wanna play? You can find all the details on the
NBUS
site! See you there!💜
~~~
Please take care, be safe, and enjoy your day!
No, seriously, enjoy!
LITS!*
To open the pop-up comment box that let's you jump to the end w/o scrolling:
Click CTL + Home.
Click the Home tab under my blog banner which resets the post.
Click Page Down to reach the end of the post.
Click Comments and a pop-up box opens.
Click "Jump to Comment Form"
and wallah, no more car pool tunnel!
Mwah! (p.s.
If you ask me a question in your comment, please remember to leave me
your email address so I can respond.
Thank you!)