Today is International Women's Day! It's an international holiday with schools, banks, and the post office closed in order to honor women everywhere!
Wait. What? Oh, that part is still a dream, but, hey, we really have come a long way, baby, and we're being heard. Well, except not always by our husbands, but that's another story and not why you called in today.
Today I'm delighted to be joining other women making cards to celebrate International Women's Day:
I just love this little dress and hanger die from Memory Box. I cut it from a piece of smooched background. The stencil is from my friend Sarah's Funky Fossil Designs (thank you, Sandie!), and the sediment is from Hero Arts. (It came from a garage sale years ago and still has the 10¢ sticker on it!) The paper looks interesting and that's because Hammy sprayed it liberally with Wendy Vecchi's buttercup mica spray. Cuz even in our modern age, women still want some glitter and schparkle!
There is a fantastic sponsored Hop with lots of prizes! It's happening for the next two weeks to celebrate women positively supporting each other. I hope you will join in with a card! You can link up HERE. You can also find information on Instagram and Facebook Group.
The idea behind this blog is to encourage women through our crafts. We look forward to building a positive environment with your support on this blog. Just a small word of encouragement from fellow women goes a long way and can do wonders. So lets us come together and empower our sisters all around the world.
Challenges ~ I'm also linking to: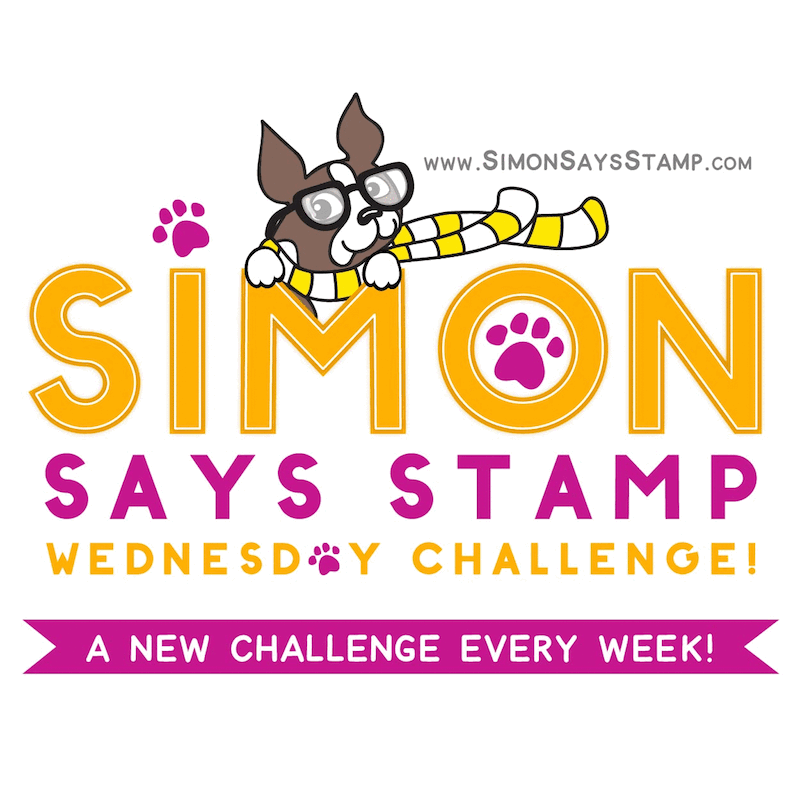 Twofer
On a rare cloudy day yesterday, I set BOB (Box Of Bits) aside and made this very QACAS design for a few challenges. I used my old-but-still-NBUS MFT "birthday chicks," which were Ziggified by me, and winked by Hammy. The sediment is from WPLUS9. I'm chuffed that I made a dozen of them in one sitting since they were that quick and easy. Then I napped. And after I finish typing this, I'll be all over BOB again! Don't tell the Mister!
Challenges
~~~
Enjoy your day!
No, seriously, enjoy!
LITS!*
As always, thank you for coming by to visit the Playhouse
and special thanks to you if you take the time to join as a follower! Please let me know you came by so I can be sure and return the flavor!
To open the pop-up comment box that let's you jump to the end w/o scrolling:
Click CTL + Home.
Click the Home tab under my blog banner which resets the post.
Click Page Down to reach the end of the post.
Click Comments and a pop-up box opens.
Click "Jump to Comment Form"
and wallah, no more car pool tunnel!
Mwah! (p.s.
If you ask me a question in your comment, please remember to leave me
your email address so I can respond.
Thank you!)