Hello Stamplings!
How are you? Did your weather cooperate so you could enjoy that Harvest Moon? It was spooktacular here. I say that because when I headed for the Big House to go to bed Saturday night, I walked around the corner of the Playhouse to get out from under the trees for a clear view of the moon. That's when I experienced what many of us have nightmares about: I walked smack dab into a spider web!
Turns out this plump old woman can jump pretty high when the spirit moves her. In fact, my spirit moved right out of my body there for a second and I'm sure the neighbors wondered what kind of wild animal made that ear-piercing yelp in the night!
~~~
Speaking of wild animals, we are halfway through the CRITTERS
Twofer Card Challenge
, so I have my reminder cards for you.
Hammy chose to be used as the critter on the reminder cards rather than as the opening act on the 10th. But is this Hammy? Or Hammy's friends? Or is it a gerbil masquerading as a hamster? We aren't sure, but he is part of a delightful stamp set I received from my friend
Jane
, called "Precious Pets 2" by The Card Hut.
For this simple CAS design, I used a circular loopy e/f and a hamster wheel from the "Wheelie Like You" set by Lawn Fawn. This guy is having a moment and things aren't going shackityzam right now. He's overturned the hamster wheel and gotten himself stuck in the middle! But that's all right. The NBUS sediment from "Positive Thoughts" by Precious Remembrance reminds him that challenges make us stronger!

Challenges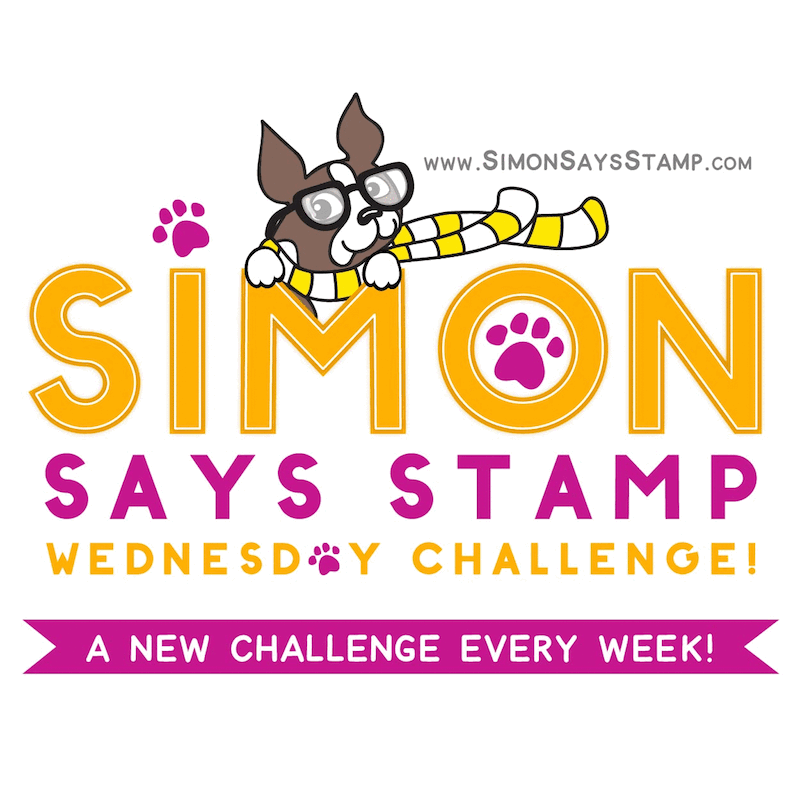 Twofer
For my second design I masked and stacked my CRITTERS and repeated my sediment so Jane knows just how much how much how much how much how much how much I love her gift! I don't have the packaging for the sediment. Hammy carefully picked out and assigned all the pairs of googly eyes to match each personality.
Challenges
~~~
Here are the design layouts of my two cards so you can see how they differ when stripped of all their bits and pieces.
I love all the amazing and fun CRITTERS that are already in the
Twofer Card Challenge
gallery this month and I can't wait to see what you add!! You have until the end of the day on September 24th to play along!
Surprise ~ Meet Nellie!
One day you don't have a Bichon Coton de Tulear and the next day you do!
Not only do we sorta share the same name, but don't you think we fit the saying that "all dogs and their owners look alike?" I mean, just look at that shaggy hair, beautiful face, and amazing fun-loving smile! And the dog is darling, too!
What happened was my sister-in-law Nina made a promise to a dear friend a year ago that she would find Nellie a good home and she did just that. But then life intervened and that home didn't work out after all. I'm pickled tink that we could come to the rescue because Nellie is the sweetest dog ever! Even though she is eight years old, she immediately settled in like she's been with us since she was a puppy!
And not to worry, Hammy's delighted with her, too, especially after I reassured him that Nellie will never take over his duties as my faithful assistant!
~~~
Enjoy your day!
No, seriously, enjoy!
LITS!*
As always, thank you for coming by to visit the Playhouse
and special thanks to you if you take the time to join as a follower! Please let me know you came by so I can be sure and return the flavor!
To open the pop-up comment box that let's you jump to the end w/o scrolling:
Click CTL + Home.
Click the Home tab under my blog banner which resets the post.
Click Page Down to reach the end of the post.
Click Comments and a pop-up box opens.
Click "Jump to Comment Form"
and wallah, no more car pool tunnel!
Mwah! (p.s.
If you ask me a question in your comment, please remember to leave me
your email address so I can respond.
Thank you!)