Hello Stamplings!
I'm in a rush. Yesterday I was in a tizzy. I'm sure tomorrow I'll be in volved. You feel me, right?

I'm popping in to share a coupla cards while my sugar cookies are baking in someone else's oven, she says hopefully.
This is Holly. She's from Stampin' Up. Her base color is platinum (natural) and her green and red accents are by
Zigfield
Ziggies. Just before she walked down the red carpet paneled runway, she was lightly winked by Hammy. She schparkled when the floodlights hit her as she walked with Grace. Grace was there to steady Holly because Holly is getting up there in years, yet somehow she never gets old.
Challenges
And here we have Joy. Joy prefers to lie horizontal along a card for photos. She's a rather large-boned die and unlike the other girls in her family, she can't quite fit in the vertical position. I can relate. But, goodness, isn't she a beauty with her O turned into a filigreed fresh-fallen snowflake? Her full name is Seed Snowflake Joy and she came to me from Poppystamps. I dressed her in a cream bolero over a gold-infused coral* watercolor paper.
Challenges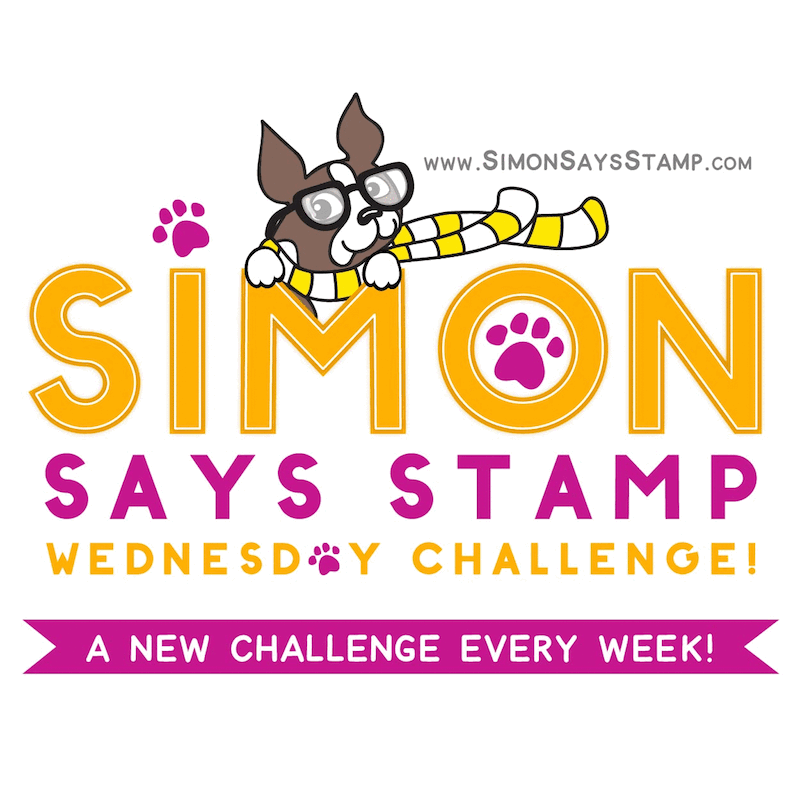 ~~~
*Coral is the color of the new year declared Pantone. I'm not sure who Pantone is, but it's their job to tell us. I decorated my home in corals and blues back in the late 70s. The new color makes sense because have you noticed that lately you're seeing your old clothes (or your mom's) everywhere on the telly? Suddenly actresses aren't wearing the form-fitting gorgeous sheath dresses. Instead, they're wearing dresses with elastic waists (like old Simplicity patterns I used to make!) or long halter dresses that I used to love. Pants are high-waisted and flowery blouses have flowing sleeves.
At first I thought I was having flashbacks that no one else could see (don't judge, I'm on a lot of meds), but then my friend told me at lunch yesterday she noticed the same thing. I mean, even wallpaper is making a comeback. What can be next? Pant suits, blue eye shadow, and headbands?
I love the memories it all brings back and the fact that I've lived long enough to see it cycle back! For proof, yes, that's little ol' me in a grainy photo taken August 1970. I'm looking adoringly at the Mister from atop the ferris wheel at Asbury Park, NJ. Aaaah.
~~~
Enjoy your day!
No, seriously, enjoy!
LITS!*
As always, thank you for coming by to visit the Playhouse
and special thanks to you if you take the time to join as a follower! Please let me know you came by so I can be sure and return the flavor!
To open the pop-up comment box that let's you jump to the end w/o scrolling:
Click CTL + Home.
Click the Home tab under my blog banner which resets the post.
Click Page Down to reach the end of the post.
Click Comments and a pop-up box opens.
Click "Jump to Comment Form"
and wallah, no more car pool tunnel!
Mwah! (p.s.
If you ask me a question in your comment, please remember to leave me
your email address so I can respond.
Thank you!)