Hello Stamplings!

Real quick, honest, I promise, here are some Christmas cards I made with trees on them:
These designs arose from that line of evergreen trees which came from NBUS stamp I purchased on my fall trip. It is E7724 from Impression Obsession. I kept the color schematic of blues and greens on all the cards, changing up the designs as you see and using different technicurls of scoring, schplattering, Clarity brush blending, debossing, die-cutting, and sediments. For each design, the trees were direct-to-stamp colored, spritzed, and stamped.
Sometimes it's fun to do batch-making and sometimes it's fun to see how many different designs you can make with one stamp. I got a nice fourfer out of this sitting!
Challenges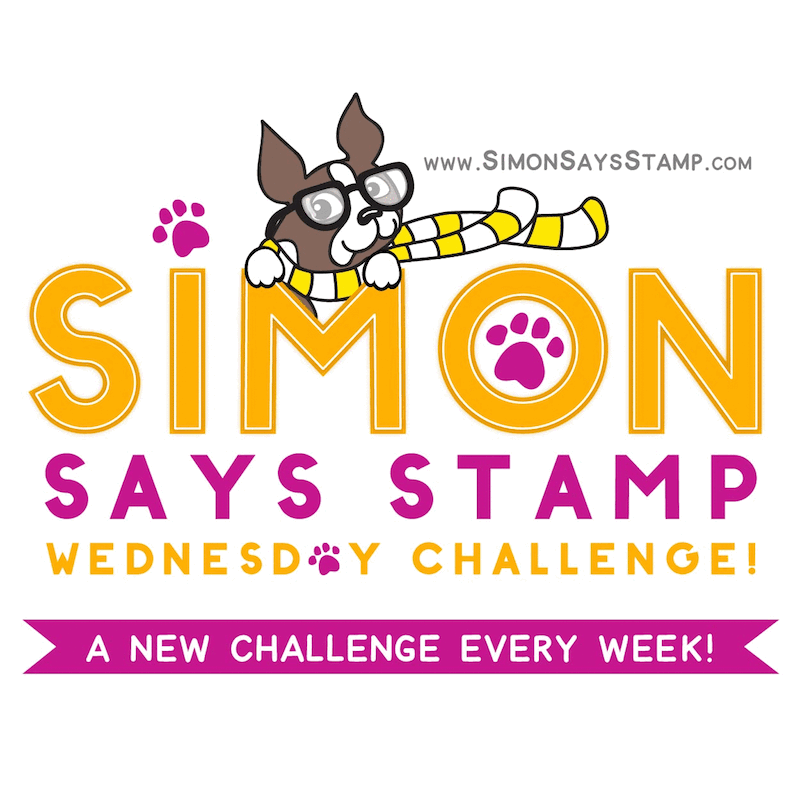 ~~~
The star of the show for these QACAS designs is the NBUS Washi tape from the Impress stamp store in Seattle. It is wide and schparkly and divine in person. I found several shades of icy blue ancient cardstock in my stash that worked perfectly with the colors in the tape. The white heat-embossed sediment on all the cards is from Penny Black's "Full of Merriment" set.
Hammy had the day off from winking, but wants to say hello and cheer you on with your holiday preptivities!
Is he smoking a cigar? Playing the flute? No, it's just a lovely expensive seedling that he only gets at Christmas time because it comes from Madagascar and has to be flown overnight in a refrigerated case on a sleigh pulled by eight tiny reindeer.

~~~
Enjoy your day!
No, seriously, enjoy!
LITS!*
I'll be taking a bloggie break except to pop back in on Christmas Day. The grandtwins turn 14 tomorrow (!) so between that and Christmas, there will be lots of family celebrating in the next coupla weeks. Even so, I hope to find time to visit and catch up with those of you I've neglected during this busy year. Mwah!


To open the pop-up comment box that let's you jump to the end w/o scrolling:
Click CTL + Home.
Click the Home tab under my blog banner which resets the post.
Click Page Down to reach the end of the post.
Click Comments and a pop-up box opens.
Click "Jump to Comment Form"
and wallah, no more car pool tunnel!
Mwah! (p.s.
If you ask me a question in your comment, please remember to leave me
your email address so I can respond.
Thank you!)