Hello Stamplings!
I've bookended my posts this week with a Monday wake-up call and now here we are once again whooshed straight into Friday! When you have a paying job, the weeks seem interminably long, but look out, when you're retired and slow down with your bad self, the weeks fly by like a bat out of a bag of biscuits!

Up til now, bloggers who make Christmas cards all year long advise their readers to turn their heads if they don't have the stomach for it, especially during the summer. Helluuuu! It's gonna be the first day of September tomorrow! It might even be September where you are already! You're going to have to suck it up now, ladies, cuz if you want your Chrissy cards in the mail by the beginning of December, you've only got three months. That's twelve weeks.

I'm sorry. Steady on. Someone get a cool washcloth.

When you're ready, here's your Onefer inspiration for today:
If you don't bother with the slim mat of gold, this is a super QACAS card. If you attach the gold mat, it's still a QACAS card, just not super so. The NBUS poinsettia banner is from STAMPlorations, called "Poinsettia Row." I colored directly on the stamp using Memento markers, gave it a quick spritz, and stamped it on mixed media paper.

Then I gold-embossed the Noel and let Hammy blow gold paint all over the front with his itty-bitty paper straw. (I made four of these while I was at it, so it took him ages, even with the rest breaks required by law. Don't yell at me, the strong-willed little furball insisted, and now I have to puree all his food because he can't get his mouth unpursed!)
Challenges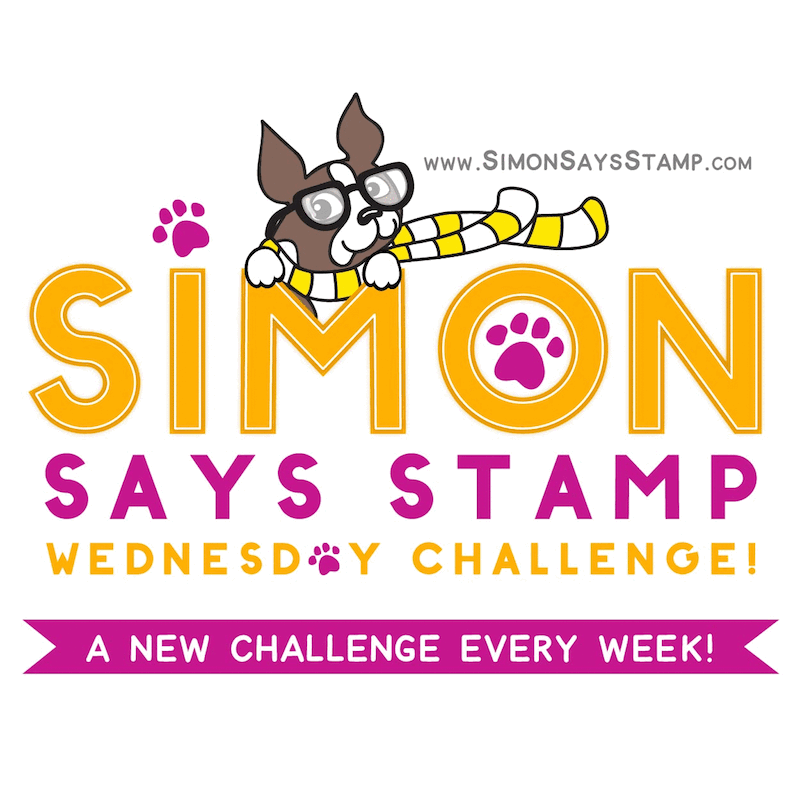 Twofer
I bought a pack of the SU stained glass vellum and I just love it. This is my first time using a piece. I colored it from the back and it was so satisfying I was able to cancel my therapy for the week. I attached the vellum to the diamond-embossed card base at the point where the PTI greeting was added.


When making this card, I was following the current sketch from
LIM
. After the card was finished I realized that I had covered up the middle section so that it looks like one big square stained glass, instead of four windows like the sketch. So here's a piece of the vellum so you can see it is four squares:
Well, I mean, it's any number of geometric shapes ~ squares, diamonds, rectangles, hexagons, but if you step back over by the bookcase, and squint your eyes, you can see the four large squares, with dividing lines ...?
Oh, never mind. Wodka?
Enjoy your day!
No, seriously, enjoy!
LITS!*
As always, thank you for coming by to visit the Playhouse
and special thanks to you if you take the time to join as a follower! Please let me know you came by so I can be sure and return the flavor!
To open the pop-up comment box that let's you jump to the end w/o scrolling:
Click CTL + Home.
Click the Home tab under my blog banner which resets the post.
Click Page Down to reach the end of the post.
Click Comments and a pop-up box opens.
Click "Jump to Comment Form"
and wallah, no more car pool tunnel!
Mwah! (p.s.
If you ask me a question in your comment, please remember to leave me
your email address so I can respond.
Thank you!)