Hello Stamplings!
I hope you are safe and dry wherever you are. And contented.

The Mister and I were discussing current events and at one point I shrugged and said, "Same difference." He knew immediately what my next words were going to be: "Hey! My friends who live in my computer will want to know the etymology of that idiomatic phrase!" And I got right on it.

The term "same difference" doesn't actually make any sense and is not grammatechnically correct. What you're actually saying is that a thing is not the same, that it is different, but that the difference is so slight as to make it not worth noting, hence: same difference. The earliest known use of the oxymoronic phrase in print was in 1945 in a book titled, "I am Gazing Into My 8-Ball," by New York gossip columnist Earl Wilson.

Today my twofers are, in fact, different.
This is one of my QACAS (quick and clean and simple) cards that are easy to make and easy to mail. In a large mixing bowl combine a colored card base and a freshly washed leaf of white paper pierced with your awl or an Avery Elle Dotted Die. Gently fold in a NBUS "Swirling Cutwork" die from Memory Box, a sediment inked to match the card base, and three itty-bitty blings.
Twofer
This sunset-colored rose duo is a CASE (copy and share everything) of my friend Lolly's beautiful coral rose card. Please check out
Stamping With Loll
to see her card and read her post where she explains this fun technique so well! I changed my paint colors slightly, used a different sediment, and splattered my card panel with gold. (Hammy went on a two-day backpacking trip with his cousins who are visiting from New Mexico, so, gasp, this card is not winked!)
Challenges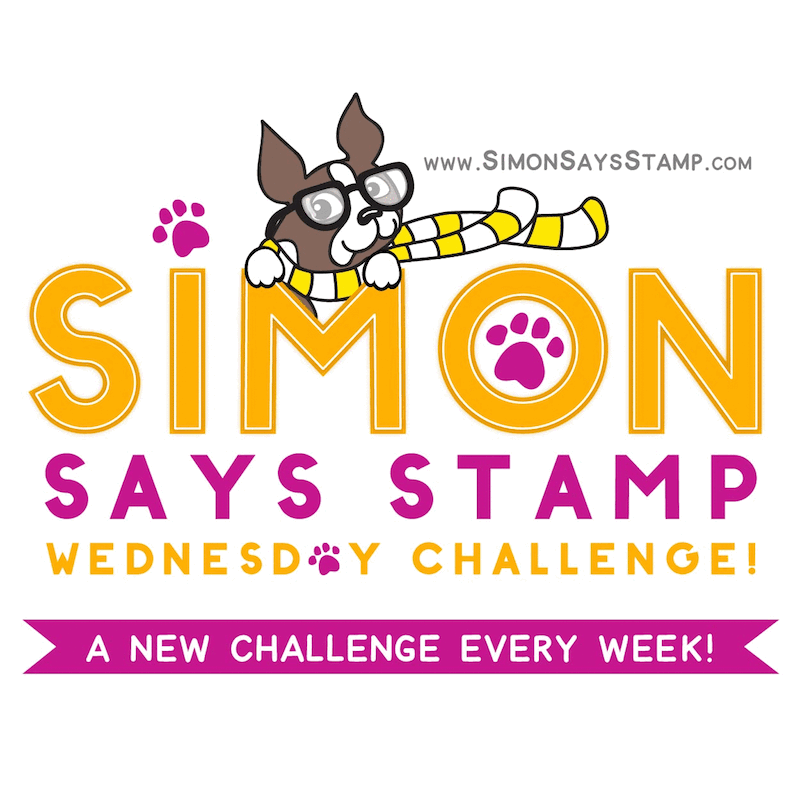 ~~~
Enjoy your day!
No, seriously, enjoy!
LITS!*
As always, thank you for coming by to visit the Playhouse
and special thanks to you if you take the time to join as a follower! Please let me know you came by so I can be sure and return the flavor!
To open the pop-up comment box that let's you jump to the end w/o scrolling:
Click CTL + Home.
Click the Home tab under my blog banner which resets the post.
Click Page Down to reach the end of the post.
Click Comments and a pop-up box opens.
Click "Jump to Comment Form"
and wallah, no more car pool tunnel!
Mwah! (p.s.
If you ask me a question in your comment, please remember to leave me
your email address so I can respond.
Thank you!)