Hello Stamplings,
Happy day to you!
You came
whooshing
in here thinking maybe July would slow down, being summery and hot and steamy for a lot of us, but, no, uh huh, not happening. Hang on to the strap if you get nauseous due to speed!
I'm so relieved and thankful that those boys and their coach have been rescued from the cave in Thailand! It's really been nerve-wracking and fascinating watching the hundreds of people who have worked diligently around the clock to make this happen, buoyed by the prayers of millions. I hope they are all able to make a full recovery from the trauma. As well, my heart goes out to the family of the diver who died while trying to help.
In celebration of the recovery, let's raise a toast ~ or a twofer of them!
You know how at the very top of my blog I've been telling you for over six years to grab a beverage and enjoy? Well, this month I chose
BEVERAGE
as the prompt word at
Twofer
! Natch, I went with a martini as my beverage of choice!
Thanks to Lura, I found out the Ice Fishing Martini stamp is made by Impression Obsession (E2295). Thank you, Lura! This time I used it to make a retirement card for a friend who loves to fish. The vo wooden stamp of the fishing dock says "Ann-ticipations" on the side. The background is a piece of watercolored pp. I brushed a little ink here and there to intensify some of the bits and pieces.
Challenges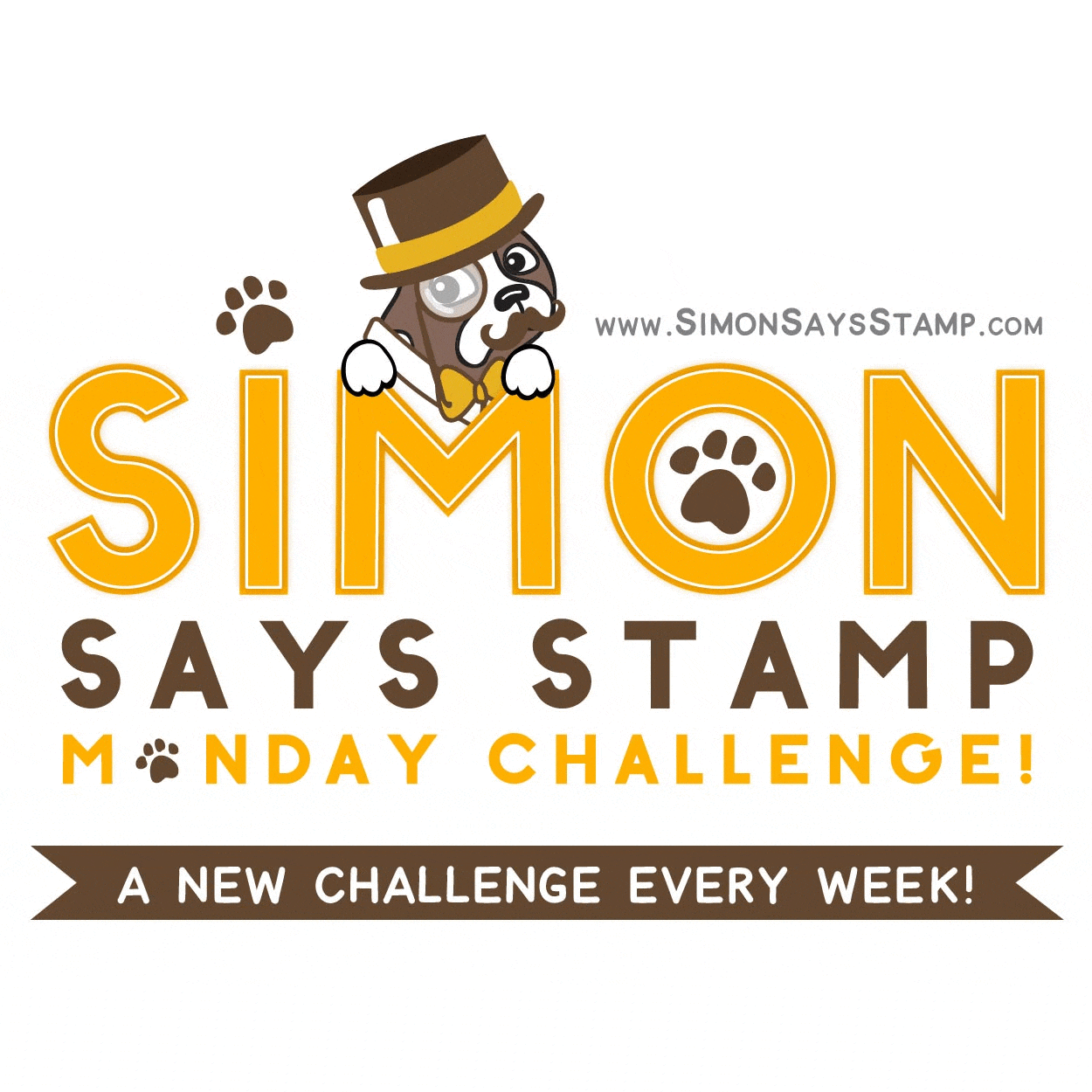 Twofer
For my second card, Hammy suggested I change up the design by turning the fishes in the drinkie-poo into a sugar cube in the form of a birthday present! (What would I do without him?!) The little sugar cube present was made with a tiny square stamp from Rubber Stamp Tapestry. I colored it red and then drew on the bow.

I added the Cheers die which I outlined in red and then I added the perfect sediment from Technique Tuesday. The preprinted front panel with the whimsical border is from Taylored Expressions. I colored every other square to make it all adhesive. I thought the card still needed a little s'n's' over there in the left corner, so I used the same Tapestry square to stamp and draw a few more sugar cube presents at the base of the glass.

Of course, one doesn't put sugar cubes in martinis, so this drinkie-poo is called, "Death in the Afternoon," and it was reported to have been Ernest Hemingway's favorite drink: pour one jigger of colorless absinthe into a glass and fill it with iced champagne. I'm not making this up. Happy Smirthday to him on the 21st of July. He would have been 119.
Challenges
~~~
How will you interpret BEVERAGE on your Twofer cards this month? (Haha, I almost typed veberage!)
I look forward to seeing what you create! Will you choose something alcoholic or something more refined like coffee or tea, milk or juice, water or soda pop? For design ideas, please click over to the
Twofer
challenge to see the awesome designs made for you by our TWO incredible Guest Designers, Bonnie and Marianne, and our very talented Design Team!! Thank you, everyone!
~~~
Enjoy your day!
No, seriously, enjoy!
LITS!*
As always, thank you for coming by to visit the Playhouse
and special thanks to you if you take the time to join as a follower! Please let me know you came by so I can be sure and return the flavor!
To open the pop-up comment box that let's you jump to the end w/o scrolling:
Click CTL + Home.
Click the Home tab under my blog banner which resets the post.
Click Page Down to reach the end of the post.
Click Comments and a pop-up box opens.
Click "Jump to Comment Form"
and wallah, no more car pool tunnel!
Mwah! (p.s.
If you ask me a question in your comment, please remember to leave me
your email address so I can respond.
Thank you!)