Hello Stamplings!
We've whooshed through another week unscathed and in lickity-split time and I hope you've done the same!
Every Friday morning now for weeks we will be sleepily moving around the kitchen getting breakfast and one of us will start the conversation about the day and each other's plans and suddenly the one not talking will whip around, drop their jaw onto their chest, bug out their eyeballs, and whisper, "Wait. Is it Friday again?!" Every.single.week. It feels like we get up on Wednesday, step out of the shower, and it's Friday. It's positively ionic.
Fortunately, a three-day week is all I need to make a coupla cards.
Beach
Inspired by so many summer-y beach-y challenges, I made this cheer-y design which looks a little crooked-y. That happens.🙈 Just lean into it. It's Friday.
Of all things, I used a Tim Holtz woodgrain stencil to blend out a stretch of ocean and a stretch of sand. The fun NBUS beach huts are from Avery Elle, watercolored by me, and then winked by Hammy. The NBUS sun ray stencil is from Moda Scrap.
Of course, as any sensible person wouldn't, I decided to add the top level of the sun rays to the card base after adhering the panel. I remember back in the day when I had forethought ... but that might be an afterthought. Did you know merrythought is a real word? The definition is not the one I would have given it. It means wishbone of a bird. That's crazy, right, but at least you earned something new today.
Challenges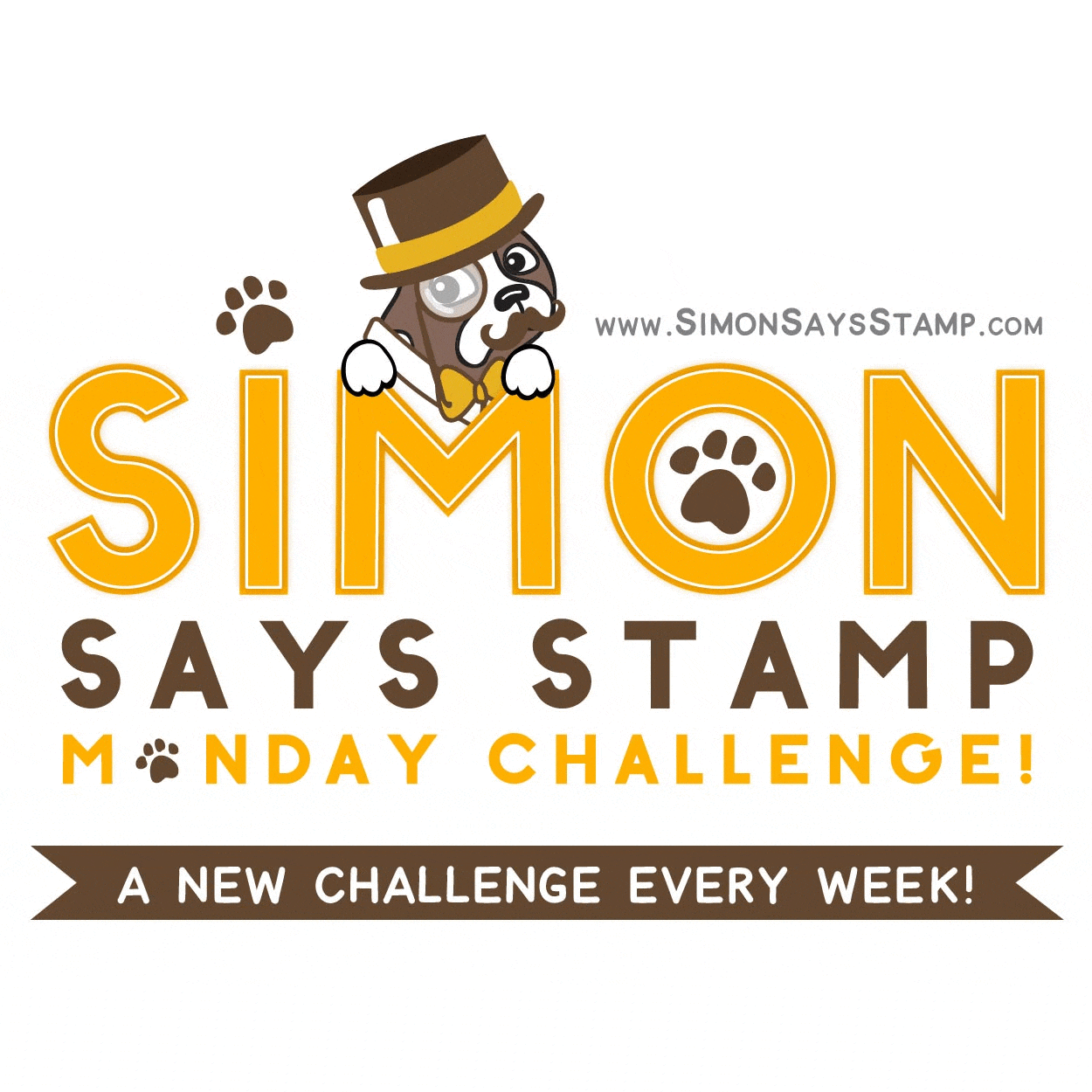 Bee
I was playing in another lifetime with my friend Harriet and we were having fun with foil. This was a very glittery foil on an ancient bee from GKW. After wards I colored it in with my Ziggies and framed it with a square frame turned to form a diamond shape, as one does. I added a simple sediment heat-embossed in gold and a coupla Matts.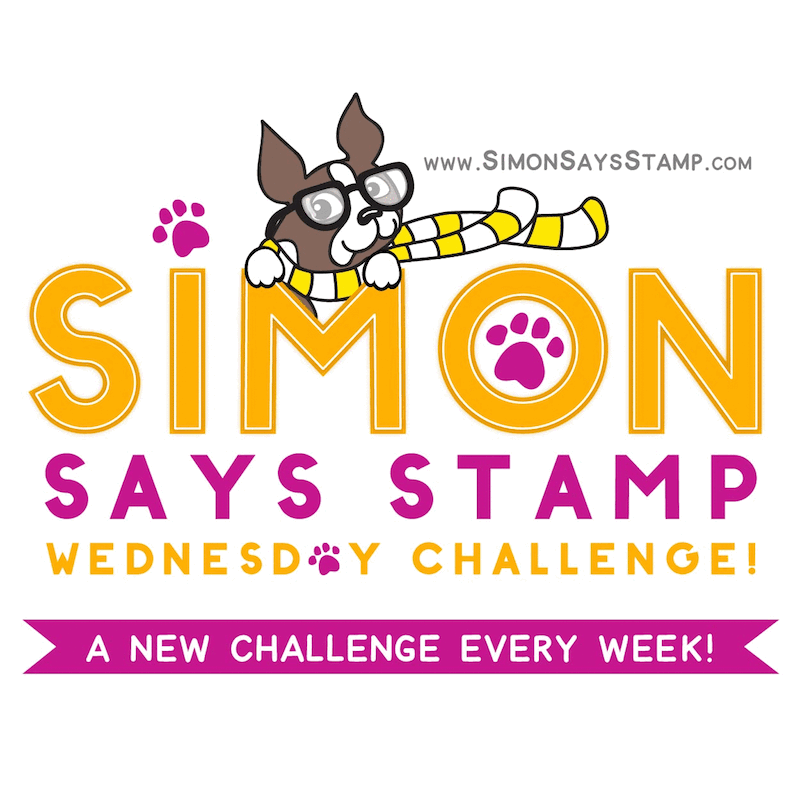 Baby
I told you a while back about the old lizard we call Stubbie and all the little lizards that entertain me out the Playhouse window. I have pictures of him and I was going to do this whole collage, but, you know, how many lizards do you really want to see? 🦎
Anyway, I rant out of time, so instead I will just show you this itty-bitty baby I spotted sunning himself on a large white rock in the yard. I was taking photos of my card when I saw him, but before I could turn my camera towards him, he skittered underneath the rock. I circled him so you don't have to strain your eyes. So cute!!
~~~
Enjoy your day!
No, seriously, enjoy
(
LITS!*), but please keep safe and well!
As always, thank you for coming by to visit the Playhouse
and special thanks to you if you take the time to join as a follower! Please let me know you came by so I can be sure and return the flavor!
To open the pop-up comment box that let's you jump to the end w/o scrolling:
Click CTL + Home.
Click the Home tab under my blog banner which resets the post.
Click Page Down to reach the end of the post.
Click Comments and a pop-up box opens.
Click "Jump to Comment Form"
and wallah, no more car pool tunnel!
Mwah! (p.s.
If you ask me a question in your comment, please remember to leave me
your email address so I can respond.
Thank you!)