Hello Stamplings!
How are you? I hope you've had a grand start to the week which has now reached its apexible moment. Have you noticed that people around you, on social media, and on TV have started to delight in mentioning it's blankity-blank days until Christmas?! Sure I'm knee-deep in Christmas cards, but I still want to take a few more minutes to enjoy fall and the delights of Thanksgiving!
Wait. What? It's how many days??!! Just kidding. Relax. You know we always get everything done or do our best trying. Might as well relax while we do our best trying. Besides, as Hammy tells me ~ and wants me to tell you ~ working with paper and stamps and ink is so much easier when our fists and teeth are unclenched!
Onefer
For this one-layer card (OLC), I used a NBUS Inkadinkado wooden stamp with no name, but the number on it is 60-00332. I did a direct-to-stamp coloring technique using Memento markers, but after wards I felt it needed more definition, so I colored it with ancient twinkling Spica pens. Anyone remember those? The sediments were stamped with Delicata gold ink. The embossing folder is called "Stately."

Hammy went to town with the winking, which you can see a wee bit better in the closeup. You'll note he also glossified the ribbon, so IRL, it's uber schparkly!
Challenges
Twofer
The panel on this card was made at the recent Indiana retreat when
Brenda
taught us the Tarnished Foil technique. When I saw that this month's CAS Mix Up Challenge was Oxidized Metal, I cut the panel in half in order to make two CAS cards to play along. But when I went to link the above card, I started looking at videos, and soon realized that
oxidized
metal
is not the same as
tarnished
foil
, even though the look can be very similar. Oops.
Not only that, but I realized I didn't use the "stamping" requirement! Gah! Anyone else have trouble with Brain Fog for a few days after the fall-back time change happens?!!
The best way for me to explain the Tarnished Foil technique is to refer you to Brenda or to this video:
Tarnished Foil Technique
. It's a lot of fun! The oxidized technique looks like a lot of fun, too, and I hope to give it a try before the CMU challenge ends. BTW, the vertical NBUS Thanks die is from Frantic Stampers.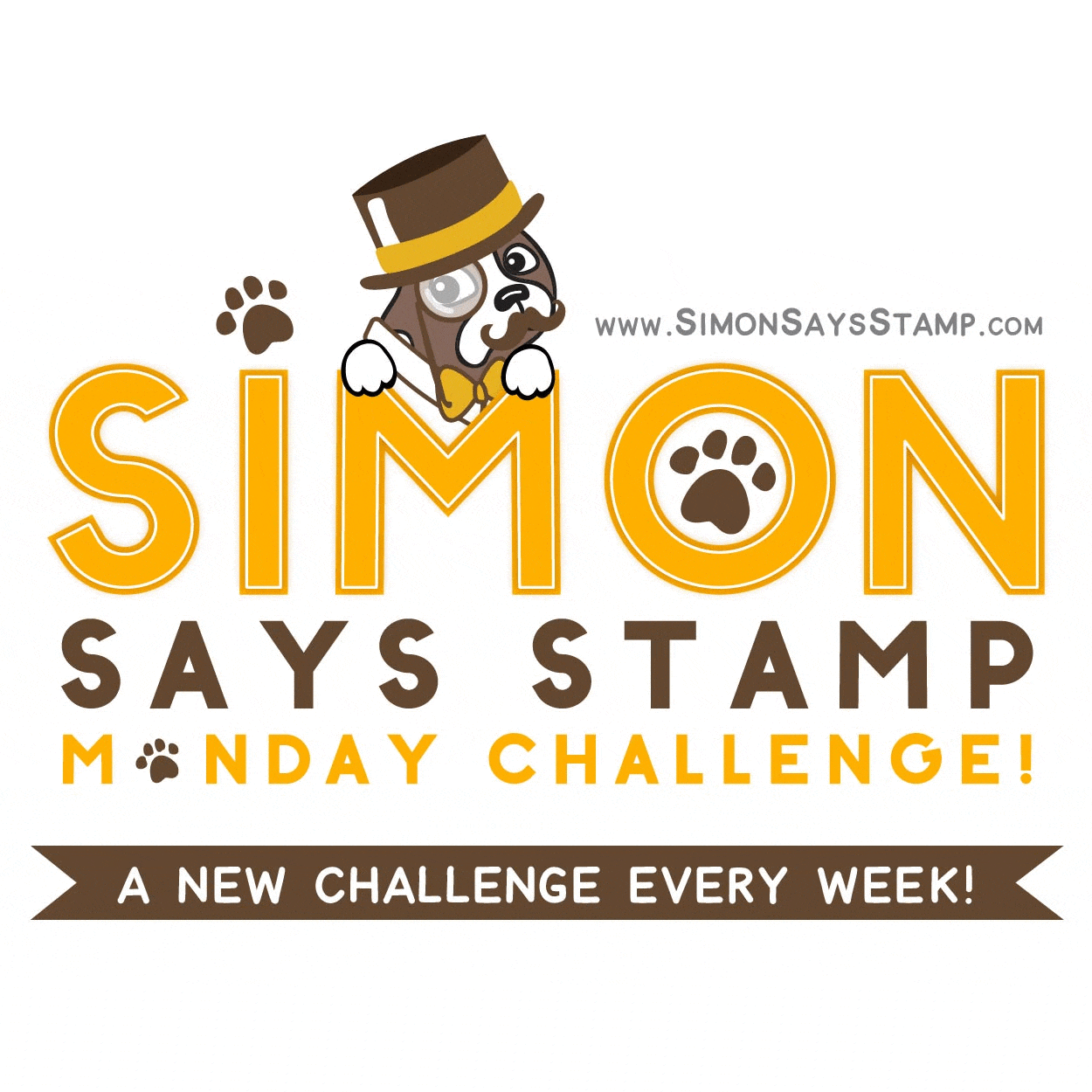 Threefer
Here's what I did with the other half of the metallic panel. The die cut sediment was a gift so I don't know who makes it. It was cut from white paper so I did a Ziggie wash to tone it down.
~~~
Nellie Notes
What's going on here, Miss Nellie? I toyed with the idea of not telling you what happened and letting you make up your own plot line, but then I realized the story is written all over her face. Both literally and in the look in her eyes!
What happened was, I went in the house for two minutes max. I came back out and Nellie was no longer sunning herself on the deck. I walked over to the side of the house, not there. I called her. No response. I was about to look in the last spot she could be when I heard a rustling behind me. I turned around and here she came squeezing out from under the dirty deck!
Those spidey webs on her head were all over her back, but she shook them off before I could take the photo. For a little diva, she's quite a tomboy! This weekend we put lattice all around the edge of the deck so now she is free to run free!
~~~
Enjoy your day!
No, seriously, enjoy!
LITS!*
As always, thank you for coming by to visit the Playhouse
and special thanks to you if you take the time to join as a follower! Please let me know you came by so I can be sure and return the flavor!
To open the pop-up comment box that let's you jump to the end w/o scrolling:
Click CTL + Home.
Click the Home tab under my blog banner which resets the post.
Click Page Down to reach the end of the post.
Click Comments and a pop-up box opens.
Click "Jump to Comment Form"
and wallah, no more car pool tunnel!
Mwah! (p.s.
If you ask me a question in your comment, please remember to leave me
your email address so I can respond.
Thank you!)