Hello Stamplings!
You know how much I love birds and you've seen my photos ranging from tiny hummingbirds to massive hawks. I have a drawer full of every kind of bird stamps, but for some reason, I rarely make a card with one of my owl images on it. What the owl?!

I remedied that and had such fun playing with these owls from Paper Smooches Chubby Chums set.
For this anniversary card, I used a panel of gold-embossed DSP for the background. The stitched heart is cut from a gold-striped Bazzill snippet and filled with a soft green center. The owls were cut from an alcoholic Yupo snippet, and the beautiful gold-embossed "love" sediment is from GKW.
Speaking of anniversaries, yesterday the Mister and I celebrated our 48th wedding anniversary! We can't figure out how that's possible since up in our heads we are only 32 years old (and sometimes 12!)! We met 50 years ago this coming September! You know, when I was six.
Challenges
~~~
Here is my twofer graduation card:
The sediment is from Endless Creations. Hammy rightly suggested we give this very smart owl some googly eyes and a glittery tassel on his mortarboard.
I am really proud of myself because I thouAgHhEtAD when making this card and realized that in May the twins will be celebrating their 8th grade graduation. So I made another one for the other one!
That's Henry's card on the left and Adam's card on the right. How do I know? Because Henry's favorite color is yellow and Adam's is blue! (It's the tassels.)
Challenges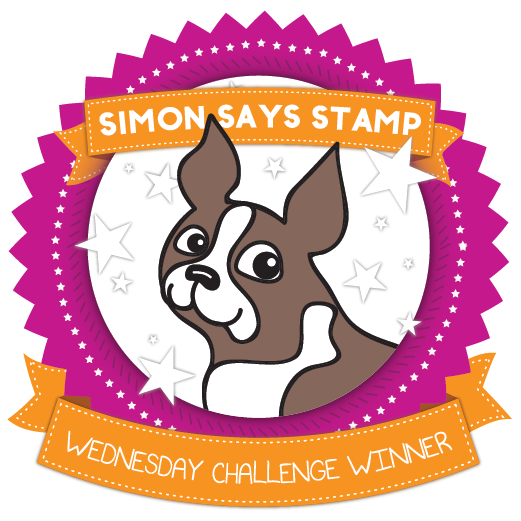 ~~~
This post is a reminder about the current
Twofer Card Challenge
, so here is a photo of both my Twofer cards together.
The prompt this month is BIRDS! The Twofer Card Challenge is open until January 24th, so you still have lots of time to play along! Thank you!
~~~
The New InLinkz Sign-in Requirement
If you play in challenges, you are familiar with the InLinkz button you click to enter your card. You may have noticed that InLinkz is transitioning to a new sign-in process, which you will eventually see on all challenges that use InLinkz. The new InLinkz sign-in requires you to enter challenges either via Facebook, Google, or your email account/password. I was being asked questions about the process, so I wrote a letter to Maria at InLinkz to ask her about the situation and let her know that many challenge players are wary of entering challenges because of the new requirement.
According to Maria:
The sign in requirements we have instituted, it is not an actual sign in but rather a verification of emails and it is a needed change due to the GDPR.





The GDPR states that email and IP address is personal data. As such, we, as a processor, cannot provide data to a controller (you)

without getting the consent of the owner, which is done

through email or facebook/ google accounts. In simple words, we cannot gather emails without making

sure they come from whom they say they come from

(hope this makes sense).



The confirmation process is something that entrants need to do it only the first time they enter a link in a new linkup. After that, they will not need to re-confirm for any subsequent linkup they participate.
I hope that makes you feel more comfortable about signing in to continue playing in your favorite challenges!
~~~
Enjoy your day!
No, seriously, enjoy!
LITS!*
As always, thank you for coming by to visit the Playhouse
and special thanks to you if you take the time to join as a follower! Please let me know you came by so I can be sure and return the flavor!
To open the pop-up comment box that let's you jump to the end w/o scrolling:
Click CTL + Home.
Click the Home tab under my blog banner which resets the post.
Click Page Down to reach the end of the post.
Click Comments and a pop-up box opens.
Click "Jump to Comment Form"
and wallah, no more car pool tunnel!
Mwah! (p.s.
If you ask me a question in your comment, please remember to leave me
your email address so I can respond.
Thank you!)