Hello Stamplings!


We all love pure white freshly fallen snow, unmarred by footprints, ablaze with highlights. I always loved waking up in the middle of the night when it was pitch black outside and I could see the big fat flakes tumbling over each other in the glare of the streetlight.
I would punch down my pillow so I could lay halfway in the corner of the window, alternately looking up into the light and down at the pane as slowly and steadily the light flakes piled higher. If there hadn't a storm window in place, I would have reached out to gather them on my finger tip and tongue.
The next day I had a stiff neck and in two days all that pure whiteness turned to snit, as Kelly Ripa would say, but oh how wonderful were those magical moments of pure fresh snow. I've spent all of my adult years living in a place where it doesn't snow, but I have those childhood memories ~ and loads of SU's Dazzling Diamonds glitter!
But that's not why you called. Welcome to the first day of December!! You've got about ten days to finish your cards if you have any hope of them reaching their destination by the 25th, especially those far-away destinations.
But before you go, I have a coupla snowy cards to show you.
I'm telling you, another good thing about making QACAS cards, besides ease of mailing, is that it doesn't take long to describe the process and the ingredients! The two bunnies flying through the fresh snow on my card were made from a NBUS image in the "Winter Wonderland" Penny Black set. They were black heat-embossed, Ziggified, and winked proficiently by the little Hammy, who now has permanent glossy nails and loves them! The sediment is from the "Full of Merriment" set, also by Penny Black.
Challenges
Twofer
You can't get much more uber QACAS than this and who doesn't love white-on-white or, as I like to call it, W-O-W. The card base is embossed with a brick e/f. The beautiful snowflake ornament is "Snowflakes and Ornament" by Hero Arts (D1528 Fancy Die). Thank you, Lisa, for the information!
I simply added a gold glitter-embossed brad that I've also had since ... well, I'm so long in the tooth, I can't remember when I got them. The simple sediment was gold-glitter embossed.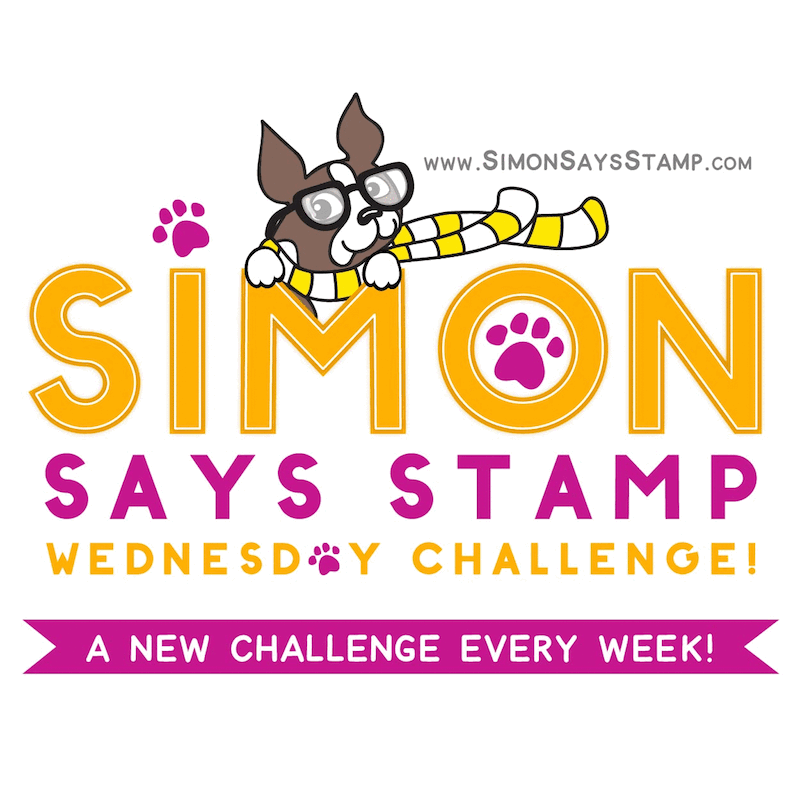 ~~~
Enjoy your day making those cards!
No, seriously, enjoy!
LITS!*
As always, thank you for coming by to visit the Playhouse
and special thanks to you if you take the time to join as a follower! Please let me know you came by so I can be sure and return the flavor!
To open the pop-up comment box that let's you jump to the end w/o scrolling:
Click CTL + Home.
Click the Home tab under my blog banner which resets the post.
Click Page Down to reach the end of the post.
Click Comments and a pop-up box opens.
Click "Jump to Comment Form"
and wallah, no more car pool tunnel!
Mwah! (p.s.
If you ask me a question in your comment, please remember to leave me
your email address so I can respond.
Thank you!)