Hey there!

I hope you had a wonderful weekend! I especially hope all my UK friends enjoyed a Happy Mum's Day, whether they were with their mothers in person or in spirit! We had a lovely Sunday topped off by an impromptu lunch with the kids and the grandtwins.

After wards, I whipped out two cards for some challenges, one of them very QACAS. Before we drove over to see the kids, I was doing some long-overdue breaking up of my stamp sets and in doing so I came across an ancient unmarked stamp of a winking lady made from black foam. Earlier I had just seen a challenge where the prompt was about honoring women, and I knew when I got home I would have to use her to make a card. She has been neglected for too many years.
Isn't she great? For my first card I paired her with one of my favorite encouraging sediments. It's from PTI's "Harvest Berries" set. I finished off the bottom with a sweet little flourish from the Casual Friday's "Calm and Gentle" stamp set. In honor of St. Patrick's Day arriving tomorrow, I thought my lady should have dyed her hair light green! As one does.
Challenges
~~~
I used the same kind encouraging lady for my second card.
For this card I added some dimentia with frames. The distressed green frame around the front I cut with a metal ruler and my craft kanife and then lightly sponged with ink. The red frame was made with Nestabilities Classic Squares die. The blue frame I cut myself and the heart was cut with Nestabilities Heart dies. The sediment is from Casual Fridays "Calm and Gentle" stamp set.
Challenges
TIME OUT Challenges: 1st Birthday (congratulations!) photo inspiration.
Inkspirational Challenge: She Art or Image of a Woman.

This winking lady seemed like the perfect stamp to show that women are not only strong, they are cheerleaders for each other, especially in times of emotional need.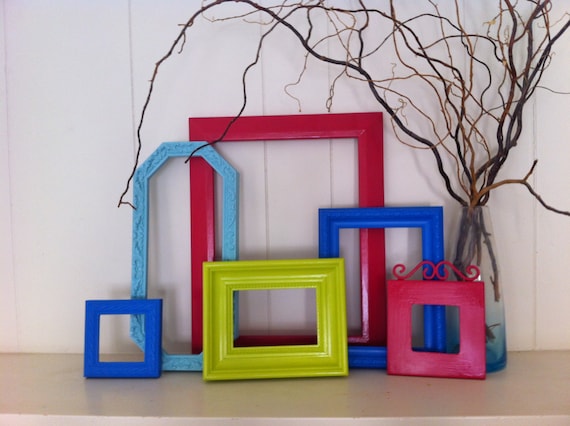 The challenge links will give you details on rules, sponsors, and prizes and provide you with lots of amazing inspiration.
~~~
New Friends Corner
I am so pleased to introduce you to these new friends!
Sabrina Sulaiman of
Sabrina Scrapbook
. Sabrina has been blogging since 2010. She is well-known in Blogland for her various design team appointments and her cards are always over-the-moon incredible! Her stunning floral designs will take your breath away!
Ela Wróbel of Moje Pasje. Ela is from Poland. I'm sorry I couldn't see a translate button on her blog and so I don't have any more information. I can tell by her page counter and number of followers that Ela has been blogging and designing for years. You will be mesmerized by her incredible dimension works of art!
Jackie Trinder of
Tinyrose's Craft Room
. Jackie has been blogging since February 2014. In that short time, Jackie has won many challenges and served on several design teams. You'll understand very quickly when you visit Jackie why she has come so far in such a short time. Her cards are outstanding!
Tracey aka Lalkygirl of
My Creative Place
. Tracey has been blogging since 2009. Her side bar goes on for miles displaying all of the well-deserved awards Tracey has earned from challenges over the years. Like the other ladies today, Tracey will astound you with her layered, dimensional, and expertly colored creations!
Shannon McComb of
Stamp & Glitter
. Shannon has been blogging since 2013. She is young and it's always wonderful to seeing young women and men take up this fulfilling hobby. Tracy lives in Ottawa and works full-time. When she is not making her sensationally designed and colored cards, Shannon enjoys scrapbooking, DIY and home decorating projects, jewelry-making, and knitting!
Diane Simpers of
Back Porch Stamper
. Diane is an Independent Stampin Up demonstrator and this is her personal blog which she has maintained off and on since 2007, if I'm reading her archive correctly! Diane's cards using SU products are well done and very inspirational!
Thank you for joining, ladies, and welcome to the Playhouse!
Enjoy your day! No, seriously, enjoy. LITS!*
As always, thank you for coming by to visit the Playhouse and special thanks to you if you take the time to leave a comment and/or join as a follower! Please let me know you came by, so I can be sure and return the flavor!

Thank you to all of you who offered sympathy and prayers for my friends and understanding about the little hummers. It is very much appreciated!


To open the pop-up comment box that let's you jump to the end w/o scrolling:
Click CTL + Home.
Click the Home tab under my blog banner which resets the post.
Click Page Down to reach the end of the post.
Click Comments and the pop-up box opens.
Click Jump to Comment Form; no more car pool tunnel!
Mwah!
If you ask me a question in your comment, please remember to leave
me your email address so I can respond. Thank you!