Hello there! I hope your week is starting off well!
I'm thrilled to be coming to you today as the March Guest Star for the fun
City Crafter Challenge Blog
! I'd like to thank Kirsty and the talented team for this honor! Every Tuesday this month I will be joining them to inspire you to play along.
For this challenge, our prompt is "Washi Tape." Here is one of my designs with colors to remind you that spring is on its way.
The next four I made earlier for friends and the twins, but this is their first time on the blog.
I love the QACAS aspect of using Washi tape on cards. There are many ways you can make the design your own by the placement and patterns of your Washi tape and by the elements you add. You can even layer rows of Washi tape and then die cut an image. There are so MANY options!
I hope I have inspired you to use some of that Washi that you just had to have! I'd love to see your design! Just click on the
City Crafter Challenge Blog
and link up your Washi tape work of art!
~~~
I'm also linking to: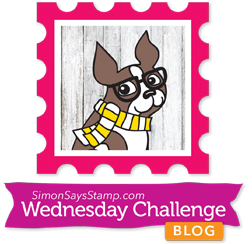 The challenge links will provide you with details on rules, sponsors, and prizes.

~~~
As always, thank you for coming by to visit the Playhouse and special thanks to you if you take the time to leave a comment and/or join as a follower! Please let me know you came by, so I can be sure and return the flavor!
*Life Is Too Short!
To open the pop-up comment box that let's you jump to the end w/o scrolling:
Click CTL + Home.
Click the Home tab under my blog banner which resets the post.
Click Page Down to reach the end of the post.
Click Comments and the pop-up box opens.
Click Jump to Comment Form; no more car pool tunnel!
Mwah!
If you ask me a question in your comment, please remember to leave
me your email address so I can respond. Thank you!